Home
The Nation
Angat Dam water level drops, but seen to recover with rains by...
Angat Dam water level drops, but seen to recover with rains by July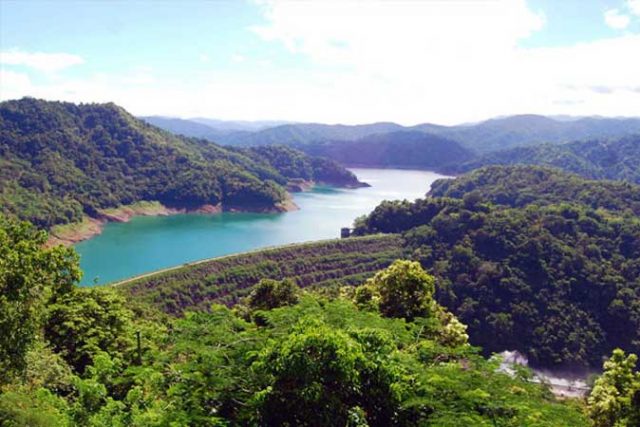 THE WATER level of Angat Dam is still enough and expected to improve with rain in the coming months despite approaching its minimum operating level on Thursday, according to the National Water Resources Board (NWRB).
NWRB Executive Director Sevillo D. David, Jr. estimated that Angat Dam in Bulacan, the primary water source of Metro Manila, will increase its water level by the end of July based on the rainfall projections of state weather agency PAGASA.
"The dam's water level will recover in the coming months since we are expecting rain to arrive. Also, PAGASA projected that rainfall for this year is normal," Mr. David said in a radio interview on Thursday.   
As of Thursday morning, PAGASA data showed that the water level of Angat Dam was at 187.63 meters, down 21 centimeters from 187.84 meters the previous day.   
The dam's minimum operating level is 180 meters.   
"Despite PAGASA's announcement that the rainy season has already started, the rainfall being experienced does not have an effect yet on Angat Dam since the rain does not reach the mountains. But once rainstorms arrive in July and August, the dam's water level is estimated to recover," Mr. David said.
Mr. David confirmed in a separate mobile phone message to BusinessWorld that the current water allocation for Metro Manila is at 48 cubic meters per second (cms) while water allocation for irrigation is at 15 cms.   
Sought for comment, both representatives of Manila Water Co., Inc. and Maynilad Water Services, Inc. said the water supply situation remains normal in their respective concession areas.    
Manila Water provides water for the east zone of Metro Manila while Maynilad supplies the west zone.   
"The water supply situation is still normal since the raw water allocation for the Metropolitan Waterworks and Sewerage System (MWSS) remains at 48 cms per day. And with PAGASA declaring the onset of the rainy season, we expect the rainfall to help replenish water stored in Angat Dam," Maynilad's Head of Corporate Communications Jennifer C. Rufo said in a mobile phone message.   
"Supply remains normal in the east zone. We continue to be very aggressive in addressing leaks to reduce water losses and conducts regular preventive maintenance. Nonetheless, we continue to advocate responsible use of water among our consumers," Manila Water Corporate Strategic Affairs Group Head Nestor Jeric T. Sevilla, Jr. said in a mobile phone message.   
Both water concessionaires also assured that they have contingency measures in place if additional supply will be needed.   
"Contingency and augmentation programs are in place for additional supply. Manila Water can operate its Cardona Water Treatment Plant at full capacity. There are deep wells on standby. The Marikina portable treatment plant is available," Mr. Sevilla said.   
"Our contingency measures include pressure management, optimization of our treatment plants that get water from Laguna Lake, activation of deep wells, and use of modular treatment plants that will get water from Cavite rivers," Ms. Rufo said.   
Metro Pacific Investments Corp., which has a majority stake in Maynilad, is one of three Philippine units of Hong Kong-based First Pacific Co. Ltd., the others being Philex Mining Corp. and PLDT, Inc.
Hastings Holdings, Inc., a unit of PLDT Beneficial Trust Fund subsidiary MediaQuest Holdings, Inc., has an interest in BusinessWorld through the Philippine Star Group, which it controls. — Revin Mikhael D. Ochave