Home
Editors' Picks
Lady Spikers, Lady Bulldogs clash for UAAP leadership entering the second round
Lady Spikers, Lady Bulldogs clash for UAAP leadership entering the second round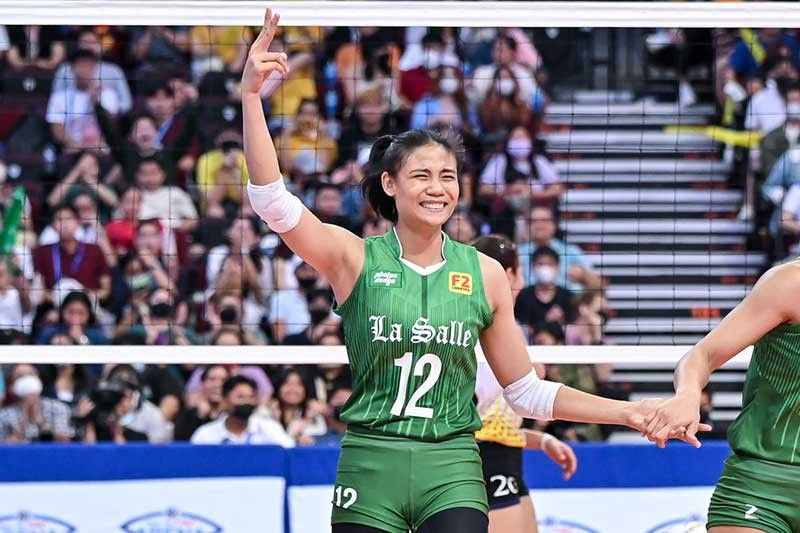 Game Today
(Mall of Asia Arena)
10 a.m. — Adamson vs UP (men's)
12 p.m. — Adamson vs UP (women's)
2 p.m. — NU vs La Salle (women's)
4 p.m. — NU vs La Salle
NEW era rivals and last season finalists National University (NU) and De La Salle University (DLSU) have played as good as advertised in the heating up UAAP Season 85 women's volleyball tournament by occupying the top two spots with a game to go in the first round.
And after taking care of their initial assignments, the time is set to settle the score once more as reigning champion NU and runner-up De La Salle slug it out in a finals rematch at the Mall of Asia Arena for no less than the league leadership entering the second round.
The Lady Spikers sport an immaculate slate of 6-0 with the Lady Bulldogs just lurking on their coattails at 5-1, turning the battle at 2 p.m. into fireworks right after the appetizer between Adamson (4-2) and University of the Philippines (1-5) at 12 noon.
De La Salle failed to get a single win against NU last season including a sweep in the best-of-three finale but is banking on a beefed-up line-up with the addition of super rookie and UAAP juniors MVP Angel Canino to finally get the job done this time around.
Blocking, which DLSU is dominating led by the triple towers of Ms. Canino, Thea Gagate and Fifi Sharma, will also be one of Lady Spikers' aces against the dreaded NU attacking combo of reigning MVP Mhicaela Belen and Allysa Solomon.
For NU, stopping an entirely different De La Salle side now with the newest gunner in Ms. Canino will be the deciding factor if it wishes to snatch the top seed and stabilize its title retention goal after being stunned by Santo Tomas early in the first round.
Meanwhile, defending titlist NU (6-0) and No. 4 De La Salle (4-2) also clash in a pivotal men's division battle at 4 p.m. while Adamson (0-6) and UP (0-6) shoot for first win at 10 a.m. — John Bryan Ulanday