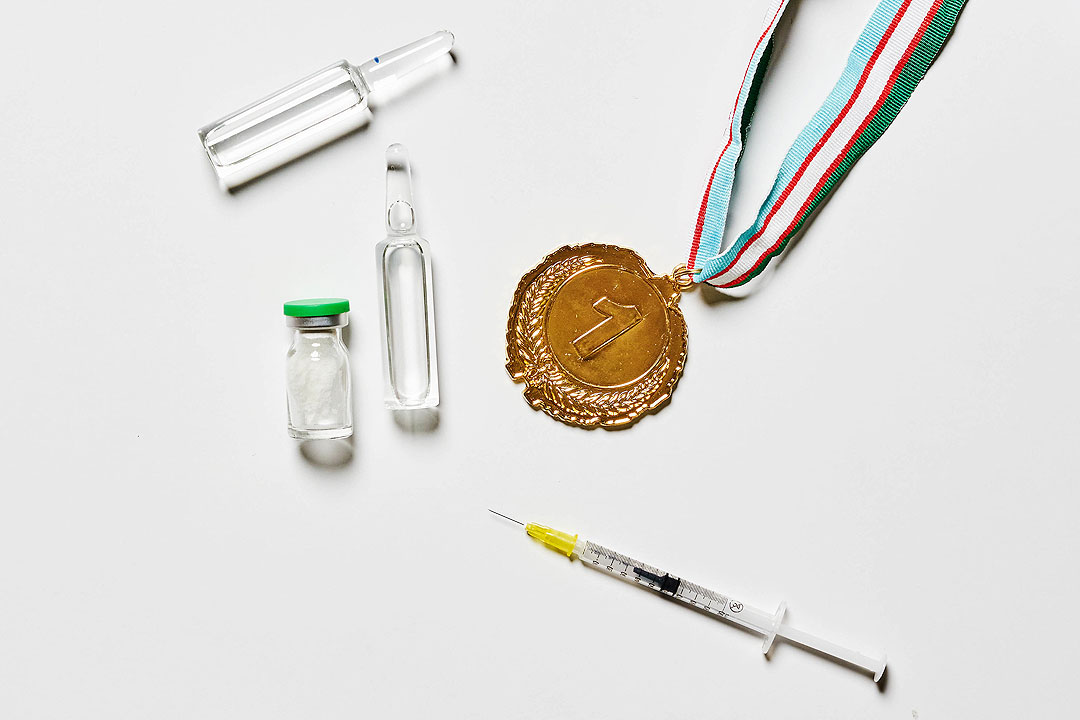 Doping in sports through the use of performance-enhancing drugs (PEDs) has long been a problem since countries and sports bodies have put pressure on their athletes to surpass existing records and win almost all medals in sight at all costs.
Athletes, of course, have — with the help of their coaches and unethical chemists — taken such performing-enhancing substances for one and only one reason: money.
State-sponsored and organized doping was the reason the Russian Athletics Federation (RusAF) was suspended by the then International Association of Athletics Federations (IAAF) in 2015 as evidence mounted of such systematized doping and the subsequent state-organized cover-up. Reports of threats to the lives of whistle blowers forced to seek asylum in other countries occupied thousands of column inches. Stories of personnel in Russian labs disappearing or being murdered also surfaced.
The doping issue in athletics continued to be a matter of serious concern and in 2017, RusAF's membership in the international federation governing athletics remained suspended. Its application for reacceptance still failed to comply with certain conditions set by the world athletics body.
Russia's continued suspension was overwhelmingly supported by the IAAF, which, by then, had rebranded itself as World Athletics (WA) under president Sebastian Coe, who instituted broad and wide-ranging governance and integrity reforms in the organization. The latest vote on the issue was taken in November 2021.
The doping issue engulfed all of Russia's national sports federations as the International Olympic Committee (IOC) banned in 2017 the participation of Russia in the Olympics.
However, Russian athletes can still compete in the Games under the neutral "ROC," or Russian Olympic Committee.
How is it possible that a country that has been banned from the Olympics is still allowed to compete? The basic explanation is that "strictly speaking, it's the National Olympic Committees that compete in the Olympics and not countries."
Use of country name and flag is allowed to give the event the extra marketing push stemming from nationalistic or patriotic sentiments. It always feels good to "root and cheer for one's country, play for one's country and wear the flag on one's chest" even if the motivation is really the money trail that lies ahead and is waiting to be traversed.
Yes, money is a major motivator simply because sport — most of all, the Olympics — has become, in the words of some, "capitalistic."
There is nothing wrong with having money as a motivator. An athlete invests time and effort, forgoes other opportunities, even risks his personal safety, to perfect his skills, very often with the support of the government. In a developing country such as the Philippines — and countries that combine government and private support such as Australia, the United Kingdom, and Germany — government provides the seed fund or starting capital and eventually, the working capital so that the athlete can avail himself of the best coaches, equipment, training and competition environment, nutrition, medical care, etc.
The investment of the athlete is his time, his skill (which, by the way, is developed through investments made by the state and private sponsors who also hope for a cash return or enhancement of their reputation as a good socially responsible corporate citizen which has, incidentally, an equivalent in money).
In exchange for this support from the state, the athlete promises to abide by certain conditions as part of character and moral development and to maintain good order in the sports structure to justify additional investments.
It's when the athlete prioritizes in a most unreasonable way the commercial part of sports and sports administrators take advantage of an athlete's needs and problems that things go haywire.
This then provides openings for one creating undue advantage over competitors by, for example, knowingly taking banned substances.
This compromises the basic rule of sport and life: the creation of a level playing field. It all boils down to decency and fair play.
A few of these performance-enhancing drugs (PEDs) are anabolic steroids, human growth hormones, erythropoietin (EPO), beta-blockers, stimulants, and diuretics.
There are many fairly obvious manifestations of taking performance-enhancing drugs. One is the appearance of acne in the face, and usually in the chest and in the shoulders.
The sudden appearance of pimples in the face of one noted Mexican fighter who battled Manny Pacquiao was one of the reasons the late boxing commentator and manager Hermie Rivera hinted in a post-fight press conference that Pacquiao's opponent, two to three years older than Pacquiao, seemed to be "loaded" and unusually strong and powerful.
Noted boxing promoter Bob Arum brushed aside the question. This did not, however, stop Rivera from pursuing the angle in his columns and in private conversations and gatherings. It did not help however that one member of this Mexican boxer's team was a strength and conditioning coach who, according to USA Today, used to supply performance-enhancing designer drugs to elite athletes.
Other indicators of taking PEDs, according to physical fitness and gym instructors, are an "unusually pungent" body odor and unusual aggressiveness.
In what could qualify as an unofficial condemnation of professional boxing, multi-awarded trainer of the year and Pacquiao trainer, Freddie Roach, once declared in a private dinner that "all of them (boxers) do (take PEDs), except Manny." Roach had accused the Mexican boxer's strength and conditioning coach of getting his prized boxer to use PEDs as a matter of course.
Too many athletes and athlete managers and advisers are lured by the prospect of tons of money created by PED-fueled success. The World Anti-Doping Agency (WADA) will have none of these. The WADA comes down hard on violators of anti-doping rules. In one of my discussions with some of WADA's officials, I stated that the Philippines Athletics federation does not promote the use of PEDs for the reasons that it is immoral, unethical, illegal, harmful to the health and "we can't afford it."
Philip Ella Juico's areas of interest include the protection and promotion of democracy, free markets, sustainable development, social responsibility and sports as a tool for social development. He obtained his doctorate in business at De La Salle University. Dr. Juico served as secretary of Agrarian Reform during the Corazon C. Aquino administration.