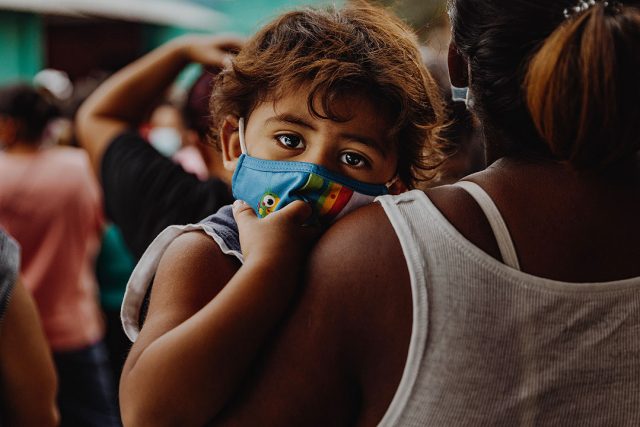 Joe Rogan's December 2021 interview of Dr. Robert Malone is touted as "the most important in our time." And it might well be that. Exposing the inutility of masks and the evil of mandatory vaccination, Malone (a virologist and immunologist) also talked about, and thus introduced to many, the idea of "mass formation psychosis."
Medium ("The Original Mass Formation Psychosis…"; Jan. 5 2022) defines it as "when a large part of the society focuses its attention on the leader or series of occasions and their attention shifts on one small issue or point. Followers can be hypnotized and be led anywhere, nevertheless of data proving otherwise." Actually, it was in another Joe Rogan interview, with cardiologist Peter McCullough, that the concept first came up and from there discussed the four elements thereof and its relevance to the present situation:
• prolonged isolation of population: lockdown
• depriving the population and causing them to despair: violation of rights, bans on religious or social gatherings, etc.
• supply constant anxiety: daily reportage of new COVID cases and deaths
• single solution from authority figure: vaccine
Of course mass media ganged up on this, immediately scoffing at the idea and spent all their news space trying to debunk it. Google suppressed any objective or positive discussion on mass formation psychosis and Wiki suspended its page, placing it on "temporary maintenance."
It wouldn't have been so bad really. If adults and the elderly are happy to behave like psychos and engage in bizarre cultish behavior, that's their call. The problem is if it's done on the youth, which for the Philippines constitutes around 70% of the population.
All this — the lockdown, masking, mandatory vaccination — are the complete ingredients to destroy the present and future of our youths. All for what? To protect an identified segment of our society that refuses to be identified as aged or less than healthy, that could have been reasonably protected without the disastrous costs being paid by the youth.
The "20s aren't supposed to represent stagnancy or solitude. They're meant to be filled with fun, heartbreak, and growth, where the comforts of friendship buffer us against uncertainty and help us figure out who we are. Yet for the better part of two years now, thanks to COVID-19, we are forced to stay home more than head out, and when we do, have to count who is in or out when we meet for meals."
"University is meant to be a time to make friends, fall in love, make mistakes but COVID-19 put a hard stop to developing these potential relationships. For one, it took away what matters – face-to-face interactions." ("Has COVID-19 robbed the young of their youth?"; Channel News Asia, 2022)
The effects are certainly there: Thailand is seeing a rise in suicides; Malaysia and the Philippines saw suicides increase in 2021. The US Centers for Disease Control and Prevention "reported an alarming increase in the number of suicide attempts by adolescent girls during the pandemic. Between February and March 2021, the number of emergency department visits for presumed suicide attempts was 50.6% higher among girls aged 12-17 compared to the same period in 2019."
Also "emergency department mental health visits were up 31% among adolescents during the same period, driven by higher incidents of crises among young girls. The data is another piece of the picture showing how much youth have been affected by the pandemic, mentally and emotionally." ("CDC saw 51% increase in suicide attempts by adolescent girls during pandemic," Leandra Bernstein, June 2021)
And it can't be said that locking the youth up is for their own good: "By May and June 2021, pediatricians noticed an unprecedented, counter seasonal surge in communicable illnesses, particularly RSV. Hand, foot, and mouth disease came right along with it, tearing through schools and day care centers all summer with unmistakable boils. Strep throat got in on the action too. Instead of dodging diseases, this catch-up wave suggested, children had largely just deferred them.
"Some alleged COVID-19 mitigation measures, such as more frequent sanitizing of preschool surfaces, would have actually done more to prevent RSV (which does commonly transmit itself via contact with contaminated surfaces) than to prevent COVID-19 (which does not). Yet kids were slammed by RSV anyway. Isolation turned them into dry immunological kindling.
"As it turns out, isolation does not put your immune system on pause; sometimes immunity follows a 'use it or lose it' rule. While they were Zooming in to school, children with existing partial immunity to endemic contagious diseases missed many opportunities to be exposed again, which would have refreshed their immune systems. We ended up with the opposite of herd immunity: a bunch of kids with suboptimal immune systems." ("Closing Schools To Protect Kids Made Them Sick," Reason, February 2022)
Frankly, the next time any national or local "leader" talks about caring for the youth, the sane proper response should be is: oh, shut up!
Jemy Gatdula is a senior fellow of the Philippine Council for Foreign Relations and a Philippine Judicial Academy law lecturer for constitutional philosophy and jurisprudence
https://www.facebook.com/jigatdula/
Twitter@jemygatdula