ECC considers cash aid for WFH coronavirus victims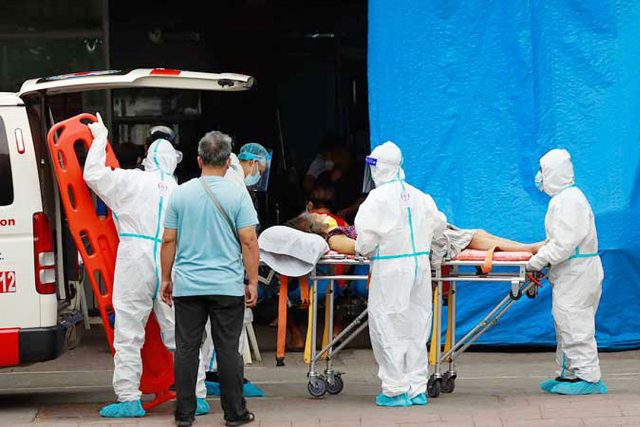 THE Employees' Compensation Commission (ECC) said it is studying the possibility of providing cash assistance to employees who contract coronavirus disease 2019 (COVID-19) while working from home. 
"We're still studying the inclusion of work-related illness or disease contracted from home in the compensation," ECC Executive Director Stella Zipagan-Banawis said at a televised briefing Thursday. 
The ECC announced in a social media post Thursday that workers who contract COVID-19 while physically reporting to work may now claim P10,000 worth of cash assistance from the commission, which also grants P15,000 for deaths. The illness cash aid will be given regardless of the severity of the case.
The ECC said COVID-19 was approved for inclusion in the commission's list of compensable diseases via a resolution approved in April.
Apart from cash assistance, workers who contract COVID-19 in the workplace may also claim loss of income benefits due to their illness, medical reimbursement benefits for out-of-pocket medical expenses, and death and funeral benefits for the beneficiaries of employees who die. 
Such claims may be made through the Social Security System (SSS) for private sector workers and the Government Service Insurance System (GSIS) for the public sector.
Ms. Zipagan-Banawis said all self-employed members of the SSS are also part of the ECC's compensation program as long as they pay for at least one month of membership. She added that those who contracted the virus last year may also still claim cash aid.
Ms. Zipagan-Banawis added that requirements for claims have been streamlined. "Just show proof that your EC Benefit for COVID-19 has been approved from SSS or GSIS… to start the processing of your cash assistance." — Bianca Angelica D. Añago