Banks' end-December 2021 NPL ratio lowest in 11 months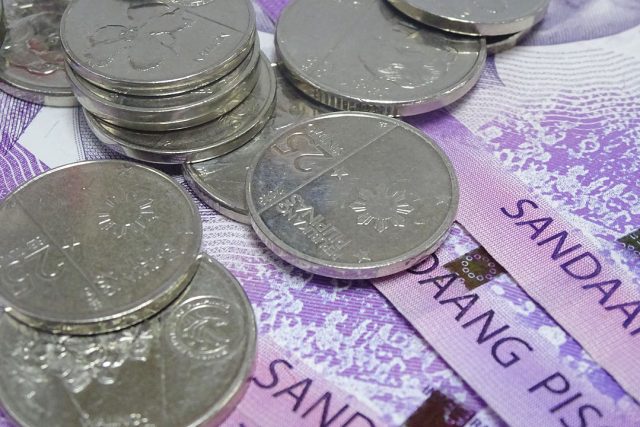 PHILIPPINE BANKS' end-December nonperforming loan (NPL) ratio reached its lowest in 11 months as the economy continued to reopen and improved borrowers' capacity to pay.
The industry's NPL ratio went down to 3.99% as of end-December from 4.35% as of end-November, based on preliminary data released by the Bangko Sentral ng Pilipinas (BSP) on Thursday. However, it was still higher than the 3.63% at end-2020.
The end-December bad loan ratio is the lowest in 11 months or since the 3.72% in end-January. It is also better than the 5-6% end-2021 projection of the BSP.
The industry's NPL ratio hit a 13-year high of 4.51% in July and August 2021, but both are still below the 17.6% seen in the aftermath of the Asian Financial Crisis in 2002.
"[The] bad loan ratio is declining because credit growth is starting to pick up given a more sustained economic reopening," Asian Institute of Management economist John Paolo R. Rivera said in a Viber message.
In December, bank lending rose for the fifth straight month by 4.6% year on year, BSP data showed.
After the Delta-driven surge in coronavirus cases that started in August, the government gradually relaxed restriction measures starting October. By December, Metro Manila and many provinces were placed under Alert Level 2, allowing businesses to operate at higher capacity.
Central bank data showed bad loans declined by 5.7% to P454.493 billion at end-December from P481.879 billion a month ago, although it increased by 15% from P394.867 billion a year earlier.
"Bad loans continue to increase year-on-year because job and income stability is still in the process of catching up with improvements in economic conditions," Mr. Rivera said.
The loan portfolio of Philippine banks expanded by 4.75% to P11.389 trillion as of end-2021 from P10.872 trillion at end-2020 and by 2.8% from the P11.08 trillion a month earlier.
Past due loans held by Philippine banks increased 9.4% year on year to P531.062 billion as of end-December from P485.236 billion. This brought the share to total credit to 4.66% from 4.46% a year earlier.
Meanwhile, restructured loans climbed by 70.6% to P356.35 billion from P208.86 billion the previous year. These borrowings made up 3.13% of banks' portfolio from 1.92% previously.
The industry's loan loss reserves reached P397.097 billion, growing by 8.15% year on year from P367.165 billion. This is equivalent to 3.49% of banks' loans, as compared with the 3.38% a year earlier.
NPL coverage ratio at the end of 2021 stood at 87.37%, inching down from the 92.98% in the previous year.
Asset quality of Philippine banks may continue to improve this year amid continued economic recovery, Rizal Commercial Banking Corp. Chief Economist Michael L Ricafort said in a Viber message. 
The economy rebounded with a 5.6% growth in 2021 versus the record 9.6% contraction in 2020. This year, economic managers expect gross domestic product to grow by 7-9%.
Mr. Ricafort said the Financial Institutions Strategic Transfer (FIST) Law will also help to bring down NPLs this year. The law allows banks to offload their bad assets to FIST corporations or asset management companies that will be granted tax incentives.
The Department of Finance has earlier said five FIST corporations have been registered with the Securities and Exchange Commission since Republic Act 11523 was passed in February 2022.
Earlier, BSP Assistant Governor Lyn I. Javier said the central bank already received 11 master list applications for nonperforming assets that can be disposed of through the law. — Luz Wendy T. Noble