BSP's green investments may reach $1B by 2023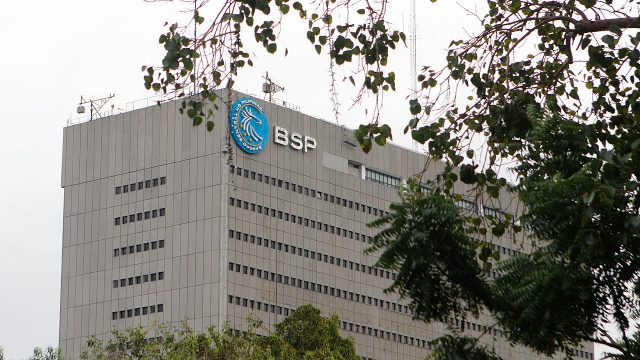 THE BANGKO SENTRAL ng Pilipinas' (BSP) investment in green bonds could reach $1 billion in the next two years as it continues to move towards sustainability, BSP Governor Benjamin E. Diokno said.
"[It's] possible [to reach it] before the end of my term in 2023," Mr. Diokno said at an online briefing on Thursday.
"Consistent with the timeline in 2023, the BSP will be further issuing sustainability-related guidelines that will cover the areas of investment activities about climate stress-testing and prudential reporting," he added.
The BSP has so far invested $550 million in the green bond fund of the Bank for International Settlements, of which $200 million was placed earlier this year.
Rhodora M. Brazil-De Vera, deputy director of the Supervisory Policy and Research Department at the BSP, said more investments could be funneled into the green fund given the central bank's commitment to sustainable financing.
"There may be a chance to increase it further because the BSP adopted its strategic allocation to green bonds that is subject to the approval of the Monetary Board. So the BSP will continue to look for opportunities on how it can increase its green bond holdings as part of its championing the sustainability agenda in the financial system," Ms. Brazil-De Vera said.
Mr. Diokno earlier said they have no specific target for the BSP's exposure to green investments.
The BSP is a part of the green force, an interagency technical working group for sustainable finance composed of 18 government agencies that it co-chairs with the Department of Finance.
Other members of the group are the Securities and Exchange Commission, Insurance Commission, Climate Change Commission, Department of Energy, Department of Environment and Natural Resources, National Economic and Development Authority, Bases Conversion and Development Authority, Department of Agriculture, Department of Budget and Management, Department of Interior and Local Government, Department of Public Works and Highways, Department of Science and Technology, Department of Transportation, Department of Trade and Industry, Mindanao Development Authority, and the Public-Private Partnership Center. 
In October, the government unveiled its Sustainable Finance Roadmap that seeks to address gaps in policies and regulations in terms of promoting sustainable investments.
Meanwhile, the BSP last year released its own sustainable finance framework, which directed banks to adopt sustainability principles through environmental and social risk management systems. Banks were given three years to adopt the principles.
Last week, the BSP released the second phase of the framework through Circular 1128, which directs banks to monitor their environmental and social risks in their credit exposures and business operations. — L.W.T. Noble