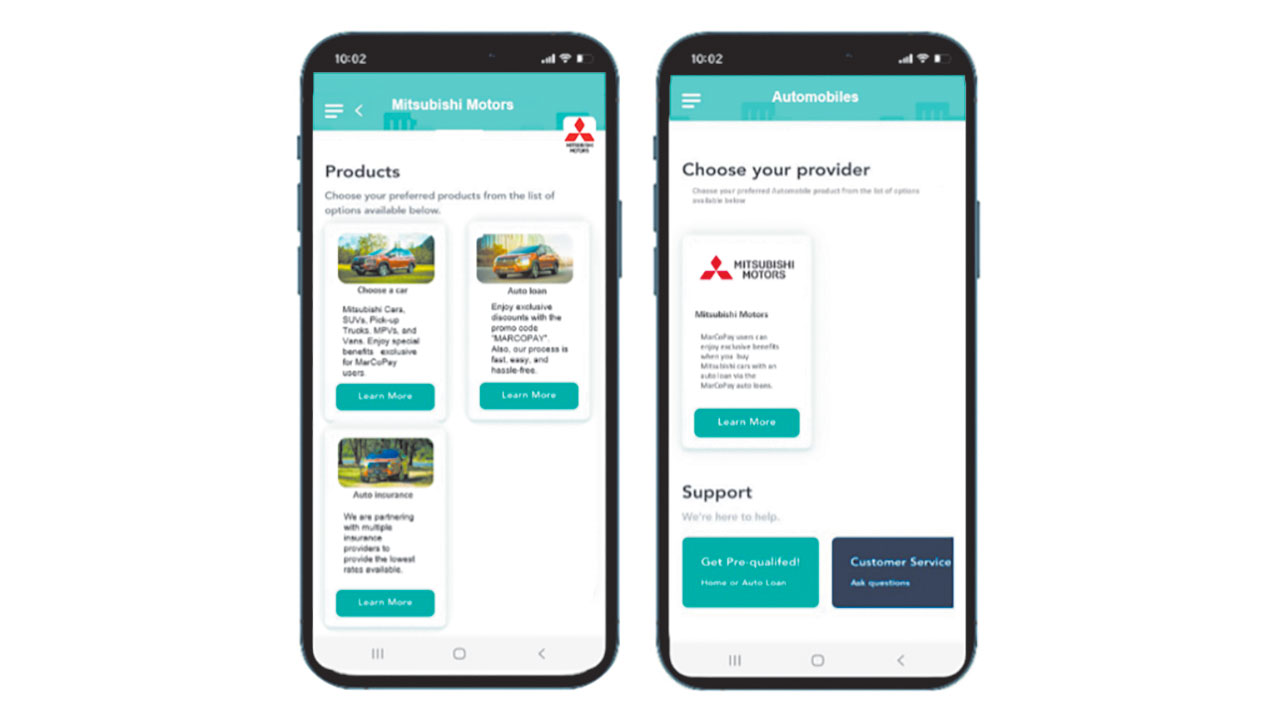 MITSUBISHI MOTORS Philippines Corp. (MMPC) and MarCoPay, Inc., a Nippon Yusen Kabushiki Kaisha (NYK) group company that operates the MarCoPay financial platform for seafarers, recently entered into an agreement to promote new vehicle sales to Filipino seafarers on MarCoPay's mobile app.
The Philippines is one of the world's leading providers of seafarers, with approximately 200,000 seafarers on oceangoing cargo ships being Filipino. In Japan's merchant fleet, about 40,000, or 70% of all seafarers on board, are Filipino. Typically, they disembark after several months to six months or more on board, take a leave of absence, then return for another multi-month stint on board.
In a release, the companies said that while Filipino seafarers have a solid need to purchase vehicles, they need help getting approved by banks for vehicle loans because, even though they earn well above the average income in their home country, they are considered term employees on a per-ship basis or are classified as expatriates and subject to complicated paperwork.
MarCoPay, Inc., established in 2019, mainly targets Filipino seafarers with payroll payment in electronic currency, remittance and exchange functions, and preferential conditions. MarCoPay is a financial platform that introduces various types of loans and insurance. In 2022, it partnered with banks in the Philippines to offer MarCoPay-affiliated loans to improve the approval rate of auto loans for seafarers. MarCoPay's affiliated loan program offers many benefits to seafarers, such as MarCoPay acting as an intermediary between seafarers and banks to negotiate for auto loan approvals, and offering auto loans and auto insurance products with some of the lowest interest rates in the Philippines.
MMPC and MarCoPay will match their services to strongly encourage loan approvals and vehicle purchases for Filipino seafarers. A special MMPC page will appear in the MarCoPay app to help seafarers research the purchase of new Mitsubishi Motors vehicles and apply for a MarCoPay-affiliated loan. The two companies will collaborate to continuously offer exclusive promotions and services which can only be experienced through this type of loan. Meanwhile, MMPC expressed its commitment to expanding and improving its services to enrich the vehicle-related lifestyles of its customers, and MarCoPay will further strengthen cooperation with its partner banks and strive to establish benefits, such as a pre-approval system that will enable seafarers considering the purchase of a vehicle to obtain a loan more smoothly and with a higher probability.