Home
The Nation
House resolution vs additional test for driver's license renewal backed by DoJ
House resolution vs additional test for driver's license renewal backed by DoJ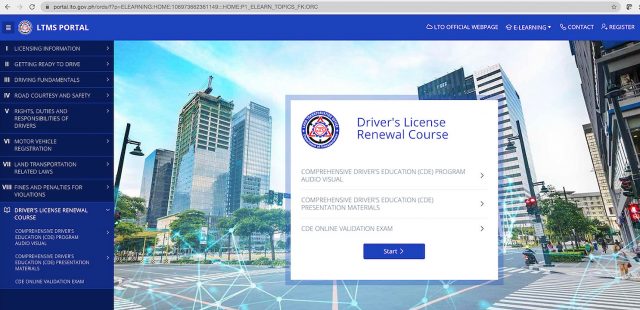 A RESOLUTION filed at the House of Representatives that seeks to remove the additional test requirement for driver's license renewal has received support from the Department of Justice (DoJ), a solon said over the weekend. 
Deputy Speaker and Cagayan de Oro Rep. Rufus B. Rodriguez, who filed House Resolution 2325 which calls on the Transportation department and the Land Transportation Office (LTO) to scrap the recently imposed additional test needed to renew a driver's license, said the DoJ's backing helps their bid. 
"We hope that the Department of Transportation and the Land Transportation Office will now finally listen and cease from imposing this requirement," Mr. Rodriguez said in a statement. 
The DoJ expressed its support in a letter addressed to Samar Rep. Edgar Mary S. Sarmiento, who chairs the transport committee.
"(While) it is a function that is necessary, proper and incidental to the power of the LTO to issue driver's licenses… it is a function that properly pertains to the LTO and it is not contemplated by EO No. 1101, s. 1985, that said function be performed by an LTO-accredited driving school or institution," the DoJ said in the letter signed by Undersecretary Emmeline Aglipay-Villar.
"For this reason, we support the adoption of House Resolution No. 2325."
HR 2325 calls on the transport agencies to "immediately remove the additional requirement of acquiring a certification of completion of the comprehensive driver's education for people renewing their driver's licenses". 
The certificate may be obtained for free through LTO offices or online, or from accredited driving schools, which charge fees ranging from P3,500 to P5,000. 
Mr. Rodriguez said that drivers crowding the LTO for the certification could worsen the spread of coronavirus disease 2019 (COVID-19) while paying a private institution is an added financial burden. 
The solon said that the LTO could be accused of corruption if it insists on the requirement. 
He also said LTO should strictly examine first-time applicants for a driver's license, not those who are renewing. — Jaspearl Emerald G. Tan