Home
The Nation
Senators slams DA over fish import for typhoon-hit areas
Senators slams DA over fish import for typhoon-hit areas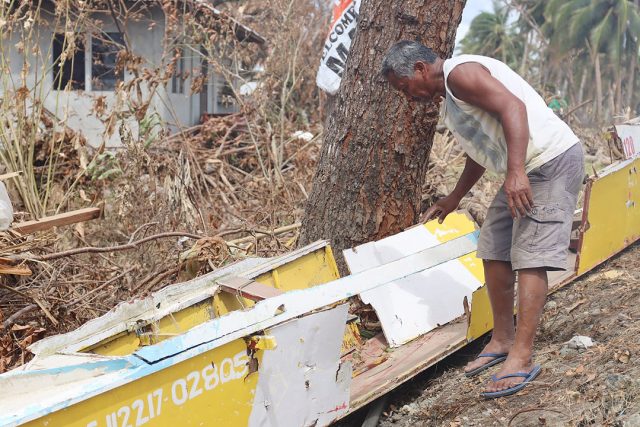 SENATORS on Wednesday slammed the Agriculture department's approval to import 60,000 metric tons (MT) of fish for areas affected by last month's typhoon. 
"Sure, go import more! After killing our farmers by importing vegetables and fruits, it is the turn of our fishermen to die," Senator Panfilo M. Lacson, Sr., who is running for president in the May elections, said in a mix of English and Filipino on Twitter.
The Department of Agriculture (DA) authorized on Tuesday the imports of frozen small pelagic fish, noting the Bureau of Fisheries and Aquatic Resources' (BFAR) projection of a fish shortfall of 119,000 MT in the first quarter of 2022.
"Stop that importation!" said Senator Maria Imelda "Imee" R. Marcos in a Viber message.
"There's at least 35,000 MT still unsold from 2021 importation plus those still to be delivered for quarter one of 2022! You will kill local fisheries," she said, citing data from the National Fisheries and Aquatic Resources Management Council.  
Using the same data, Asis G. Perez, former BFAR director and convenor of Tugon Kabuhayan, said he agrees with the multi-sectoral council's position that another batch of imports is unnecessary.
"There is no need to import owing to the fact that there are still fish left in the cold storage," Mr. Perez said in a call with BusinessWorld.
Meanwhile, Senator Emmanuel "Manny" D. Pacquiao, Sr., who is also eyeing the presidency, called the Agriculture department's decision "unbelievable" as it will cause suffering to fisherfolk. 
"We should be the ones exporting fish, especially fishes like galunggong (Blackfin scad) and mackerel because the Philippines has a lot of those. How did it happen that we are the ones importing now even though we have so many Filipino fishermen?" he added. 
Senator Francis "Kiko" N. Pangilinan, a candidate for vice president, said in a Viber message that the department's move is proof of the government's neglect of the sector. He called it "unfortunate" that the country remains "seafood insecure." — Alyssa Nicole O. Tan