Mangliwan and Aceveda undaunted by tough opposition in Paralympics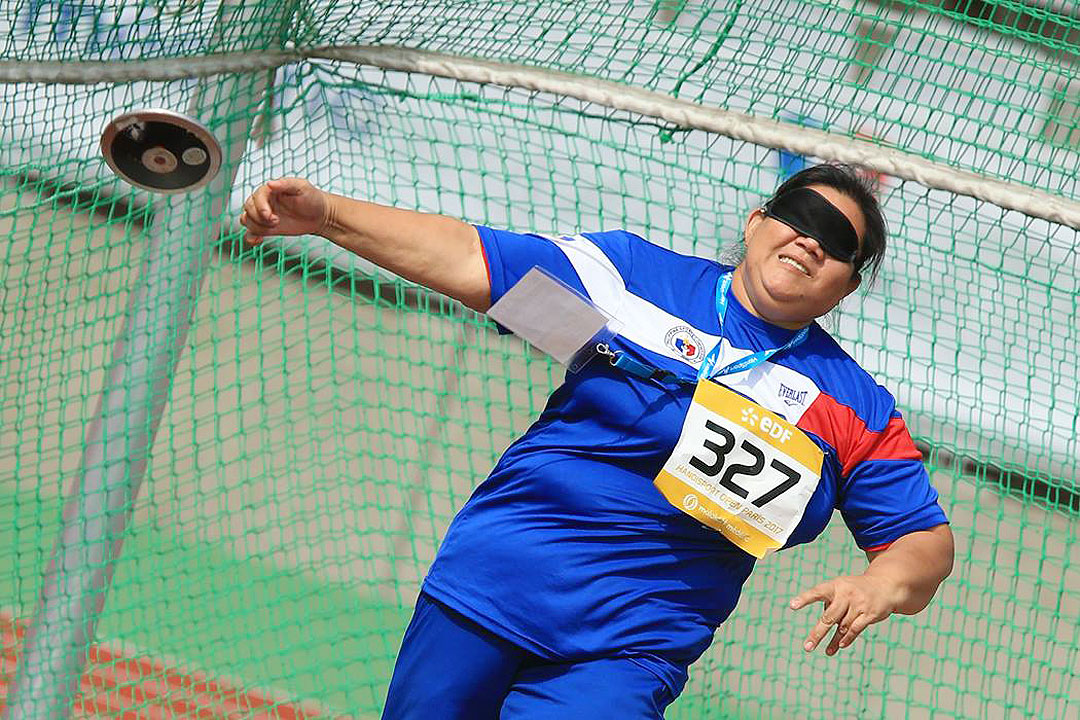 UP against tough opposition in the just-started World Paralympic Games in Tokyo, Filipino wheelchair racer Jerrold Mangliwan and discus-thrower Jeanette Aceveda remain upbeat of their chances and looking forward to showcasing what they can do.
Part of the six-athlete Philippine contingent in the sporting event for the differently abled, the two para-athletes expressed their readiness to plunge into action and fight through the competition.
"Quitters don't win. So we will not quit," said Mr. Mangliwan in Filipino just as the Paralympic Games officially kicked off on Tuesday.
"We have seen the records of my opponents and me and my coach feel I have a chance against them," said the para-athlete, who served as the flag-bearer of the Philippines at the opening ceremony.
"My goal is to make it to the finals and take it from there," added the Paralympics veteran Mr. Mangliwan, who was struck by polio at the age of two.
It is the same resolve that 50-year-old blind discus-thrower Ms. Aceveda has.
"Our opponents are strong but so do we. At this stage, everyone has proven themselves and all are champions. But we will never give up," said the mother of three also in Filipino.
Apart from the competition, making it more challenging for Ms. Aceveda, a three-time gold medalist in the 2013 ASEAN Para Games in Myanmar, is that under the International Paralympic Committee and World Para rules, she will be performing blindfolded to block out whatever light that some athletes might still perceive as means of equalizing the playing field.
She, however, expressed her readiness to adjust and compete.
Mr. Mangliwan is set to start his campaign on Friday, Aug. 27, in the T52 men's 400-meter race while Ms. Aceveda gets hers going on Aug. 31 in the women's discus throw F11 finals. — Michael Angelo S. Murillo