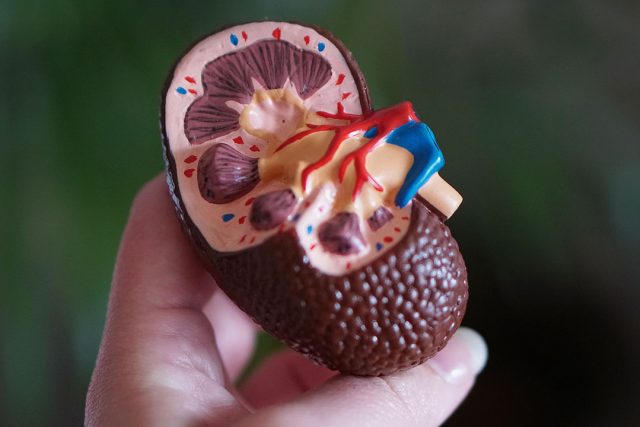 KIDNEY PATROL, an advocacy campaign recently launched by pharmaceutical company AstraZeneca, aims to alleviate financial and health-related burdens placed on patients with chronic kidney disease (CKD).  
The campaign has three prongs: increasing access to CKD screenings with partner medical societies, building physicians' capacity to detect and manage CKD via continuing medical education, and providing information on social media for the public.  
"Our campaign focuses on enjoining everyone to be part of Kidney Patrol and the movement to know and understand CKD," said Dr. Cyril Joseph Tolosa, head of medical affairs at AstraZeneca Philippines, at the virtual event on Nov. 12. 
He added that the burden of the disease ranges from loss of productivity and poor quality of life to significant healthcare expenditure and even mortality.   
EARLY DETECTION
Early detection and management of CKD, a leading cause of death in the Philippines, is necessary to prevent falling seriously ill, according to doctors.  
"Majority of patients have no symptoms, especially in early cases. The signs and symptoms usually appear once it's advanced," said Dr. Carlo Nemesio B. Trinidad, nephrologist and internal medicine specialist, at the launch. "That's why awareness and regular check-ups are important."  
Defined as the presence of kidney damage or decreased kidney function over a long period of time, CKD in its advanced stages manifests as fatigue, poor appetite, edema, nausea or vomiting, decreased urine, and insomnia, among others.  
To stay healthy, Dr. Trinidad encouraged patients to eat a balanced diet (which can be as simple as not eating to excess); and to exercise regularly.  
"Even if not completely prevented, a healthy lifestyle will decrease the risk of CKD progression and its complications. I have patients who have CKD and are living normal lives," he said. 
Finally, he reminded everyone, especially those who are already diabetic, hypertensive, and/or obese, to have check-ups.   
"Necessary tests to check kidney health are serum creatinine and urinalysis," he said.  
In the Philippines, an estimated 1.2 million adults have CKD, with around 76% of them still undiagnosed given the lack of symptoms in the early stages.  
And because the two most common causes of CKD — diabetes and hypertension — are prevalent among Filipinos, not knowing about their link to kidney disease is dangerous, added Dr. Trinidad.  
"Not all who have diabetes get the disease, but if you can control blood pressure and blood sugar, then you can really reduce the risk of getting CKD," he said. — Brontë H. Lacsamana