Unemployment benefits ready for SSS members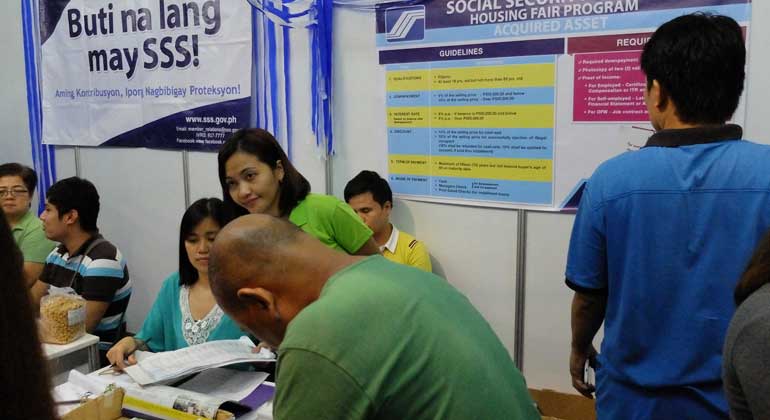 STATE-RUN Social Security System (SSS) has P1.2 billion in unemployment benefits ready for members who will be laid off by companies affected by the spread of the coronavirus disease 2019 (COVID-19), which is projected to result in 30,000 to 60,000 job losses if the pandemic lasts until June.
Citing a report from the state pension fund, Finance Secretary Carlos G. Dominguez III said SSS is prepared to shell out P660 million worth of unemployment benefits if job losses hit 60,000, at an average of P11,000 in unemployment benefits for each qualified member.
But if the maximum cash benefit will be availed, or equivalent to P20,000 per member, the total amount could reach P1.2 billion, according to SSS Senior Vice- President and Chief Actuary Edgar B. Cruz.
Currently, Mr. Cruz said the state-run pension fund's cash position is at P21 billion.
"It can well afford to pay unemployment benefits, given that P660 million is just a fraction of the more than P16 billion that SSS paid monthly for members' pensions in 2019," the statement read.
According to Mr. Dominguez, the potential layoffs, although temporary, will largely come from tourism industry as well as hotel and airline companies.
"There might be some manufacturing jobs that are going to be affected because of the disruptions in the supply chain. But I just got a message today that imports in China are already picking up," he said during his meeting with SSS officials.
However, Mr. Cruz said the estimated claims were made considering the number of actual job losses, jobless workers that are members of the pension fund and those who are qualified as well as the average salary credits.
"Even if everything goes down, we will be able to maintain pension benefits and salaries for a little over a month and after that, we will have to start liquidating more liquid assets," he added.
Latest data showed SSS released P84 million worth of unemployment benefits to 6,907 members as of Oct. 21 last year or two months after it started accepting applications.
Department of Labor and Employment Assistant Secretary Dominique Rubia-Tutay earlier said 47 establishments with 4,416 workers nationwide have implemented flexible work arrangements while 19 businesses with over 300 have resorted to temporary closure to cope with COVID-19 outbreak. — B.M. Laforga