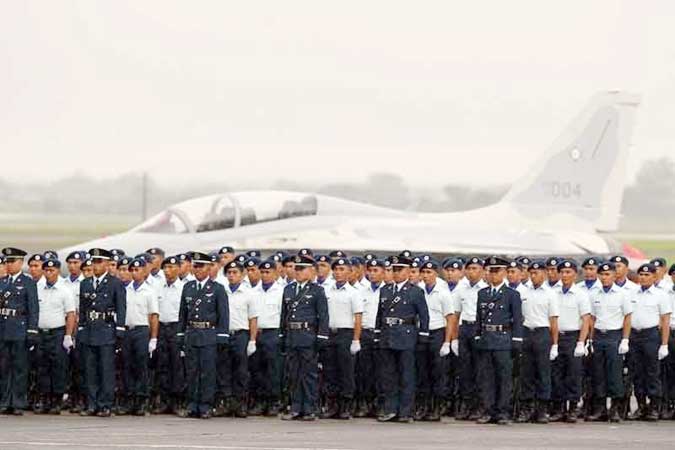 THE PHILIPPINE Economic Zone Authority (PEZA) said it has been tapped by the Philippine Air Force (PAF) to as a reserve unit, with economic zones becoming venues for training exercises involving the employees of locators.
PEZA Director-General Charito B. Plaza said the agency expects President Rodrigo R. Duterte to approve the arrangement.
"We will be training our PEZA employees and ecozone locators who are Filipinos and our ecozone workers (in) military skills and police skills," she said in a virtual event.
"Everybody can respond actively in times of disaster, calamities, emergencies in nation building and even in war."
The agency has been pushing to institutionalize initiatives to train workers in ecozones as military reservists for rescue operations in case of calamities and terror attacks.
PEZA earlier this year also renewed its bid to have military reservations declared as defense industrial economic zones before the end of the Duterte administration. The agency plans to transform the reservations into industrial complexes for the manufacture of weapons and military equipment.
On Friday, PEZA also signed a partnership with the Philippine Red Cross to develop a disaster preparedness program in ecozones.
"This is also in line with our major program to keep the ecozones safe and secure, (in order) to attract and continue to enjoy the trust and confidence of our locators," Ms. Plaza said.
The investment promotion agency approved P32.057 billion in investment pledges in the first half of 2021, up 8.5% year on year. In 2020, lockdown restrictions declared to curb the spread of coronavirus disease 2019 (COVID-19) dented investor confidence.
The investment promotion agency set a 7% investment growth target this year, expecting more interest from foreign firms after the passage of the law cutting corporate income tax and reforming the tax incentives system. — Jenina P. Ibañez