Home
Agribusiness
Rice tariff collections at nearly P18 billion in 2021 — Customs
Rice tariff collections at nearly P18 billion in 2021 — Customs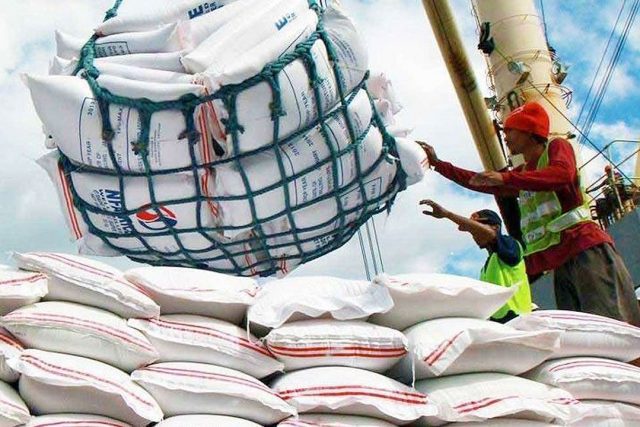 THE Bureau of Customs collected P17.9 billion worth of duties from rice imports as of Dec. 10, 2021, exceeding year-earlier collections on increased volumes.
According to preliminary data, duties collected increased 21.9% from the P14.72 billion logged over the same period in 2020, the Department of Finance said in a statement on Sunday.
The 2021 revenue total was collected off 2.8 million metric tons of rice shipments worth P51.37 billion.
The volume of rice shipments in the same period in 2020 was 2.3 million metric tons.
"For the period Dec. 1-10, 2021, volume of rice imports grew 487.9%, while revenue also increased by 475.8%," Customs Commissioner Rey Leonardo Guerrero said.
"Cumulatively, it grew by 23.4% in volume and 21.9% in revenue."
Mr. Guerrero said the average value of rice per metric ton dropped amid a continuous decline in rice prices on the world market since May.
The government collects rice import duties to support the Rice Competitiveness Enhancement Fund (RCEF) as authorized by Republic Act 11203, or the Rice Tariffication Law.
Through the RCEF, P10 billion is set aside each year to finance programs that give growers access to farm mechanization programs to make them more competitive against imports.
The law, signed in February 2019, eased restrictions on rice imports by private entities but charged a 35% tariff on Southeast Asian grain.
Collections exceeding P10 billion will be added to the national budget of the following year for use in financial aid to rice farmers, titling of agricultural land, expansion of crop insurance coverage and promotion of crop diversification. — Jenina P. Ibañez