Rates of Treasury bills, bonds may climb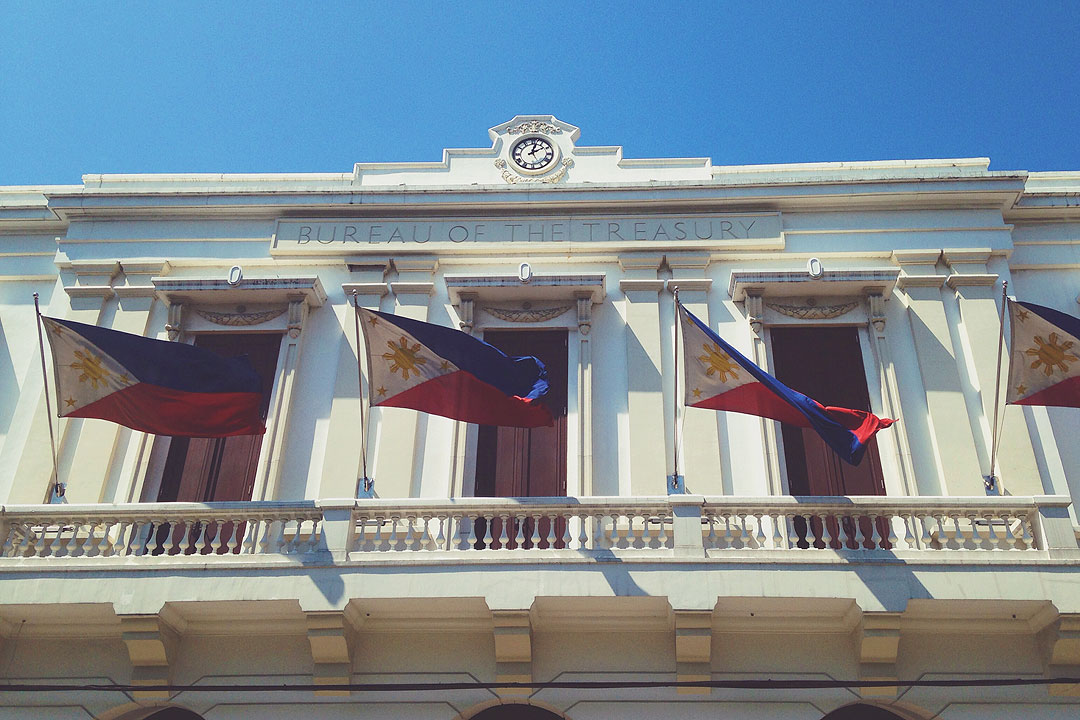 RATES of Treasury bills and bonds on offer this week could rise as the market continues to react to Fitch Ratings' downgrade of the United States last week.
The Bureau of the Treasury (BTr) will auction off P15 billion in Treasury bills (T-bills) on Monday, or P5 billion each in 91-, 182- and 364-day papers.
On Tuesday, it will offer P30 billion in reissued seven-year Treasury bonds (T-bonds) with a remaining life of six years and two months.
T-bill rates may track the increase seen in secondary market yields after Fitch downgraded the US' credit rating, Rizal Commercial Banking Corp. Chief Economist Michael L. Ricafort said in a Viber message.
At the secondary market on Friday, the 91- and 364-day T-bills went up by 0.18 basis point (bp) and 7.87 bps week on week to end at 5.7015% and 6.1975%, respectively, based on the PHP Bloomberg Valuation (BVAL) Service Reference Rates data published on the Philippine Dealing System's website.
Meanwhile, the 182-day T-bill inched down by 1.13 bps week on week to end at 5.9234%.
Fitch on Tuesday downgraded the US government's top credit rating, a move that drew an angry response from the White House and surprised investors, coming despite the resolution of the debt ceiling crisis two months ago, Reuters reported.
Fitch downgraded the United States to "AA+" from "AAA," citing fiscal deterioration over the next three years and repeated down-the-wire debt ceiling negotiations that threaten the government's ability to pay its bills.
"Global markets are still in shock of the US downgrade and are still recalibrating," a trader said, adding that the reissued seven-year T-bond could fetch yields of 6.4% to 6.5%.
"The upcoming six-year Treasury bond average auction yield could be similar to the comparable six-year PHP BVAL yield at 6.39% as of Aug. 4," Mr. Ricafort said.
T-bill and T-bond yields could rise amid hawkish signals from the Bangko Sentral ng Pilipinas (BSP), he added.
The BSP said it was ready to tighten monetary policy as necessary to keep a lid on price pressures, Reuters reported.
Though prices cooled for a sixth straight month, the BSP said that upside risks from wage and transport fare hikes and bottlenecks in food supply remain.
BSP Governor Eli M. Remolona, in a television interview, reiterated the central bank's readiness to act to bring inflation back to its target and anchor consumer price expectations.
"If supply-side shocks are large enough and they are not compensated by weaker demand, then yes we will have to raise again," Mr. Remolona said. "We are not out of the woods yet.
The consumer price index rose 4.7% in July, slower than the 5.4% in June and 6.4% seen in July 2022. This marked the 16th month that inflation exceeded the central bank's annual 2-4% target range.
Last week, the BTr raised P15 billion as planned via the T-bills it auctioned off, with total bids reaching P45.103 billion or more than three times the amount on the auction block.
Broken down, the Treasury made a full P5-billion award of the 90-day T-bills as tenders for the tenor reached P20.867 billion. The average rate for the three-month paper went down by 38.7 bps week on week to 5.224%, with accepted rates ranging from 5.123% to 5.34%.
The government also raised P5 billion as planned from the 182-day securities as bids stood at P13.309 billion. The average rate for the six-month T-bill was at 5.789%, down by 3.4 bps from the previous week, with accepted rates at 5.46% to 5.83%.
Lastly, the BTr borrowed P5 billion as programmed via the 364-day debt papers as demand reached P10.927 billion. The average rate of the one-year T-bill went up by 2.6 bps to 6.21%. Accepted yields were from 6.1% to 6.27%.
Meanwhile, the reissued seven-year bonds to be offered on Tuesday were last auctioned off on July 18, where the government raised the programmed P30 billion at an average rate of 6.299%.
The BTr wants to raise P225 billion from the domestic market this month, or P75 billion via T-bills and P150 billion via T-bonds.
The government borrows from local and foreign sources to help fund its budget deficit, which is capped at 6.1% of gross domestic product this year. — A.M.C. Sy with Reuters