Peso may rebound vs dollar as expectations of faster inflation fuel BSP bets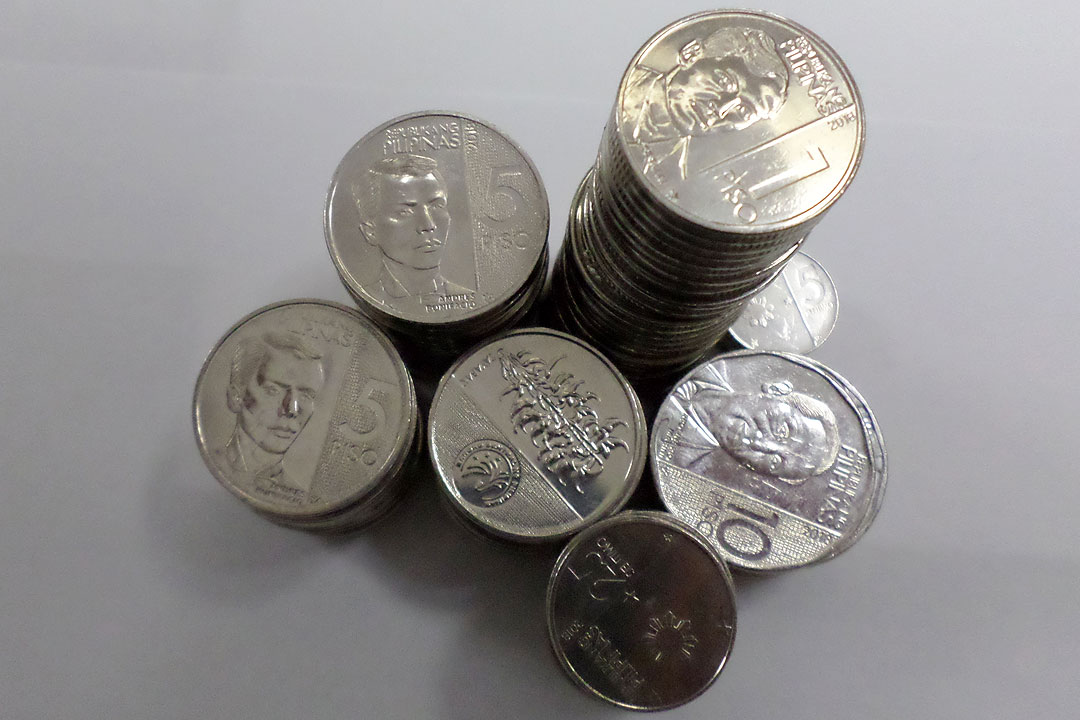 THE PESO may rebound versus the greenback this week on bets of more aggressive tightening by the Bangko Sentral ng Pilipinas (BSP) as headline inflation likely hit an over three-year high in June.
The local unit closed at P55.09 per dollar on Friday, losing 11.5 centavos from its P54.975 finish on Thursday, based on Bankers Association of the Philippines data.
This is the peso's worst finish in more than 16 years, or since it closed at P55.26 a dollar on Oct. 25, 2005.
The local unit also weakened by 10.5 centavos from its P54.985 close a week earlier.
The peso declined anew on Friday amid recession concerns due to the US Federal Reserve's hawkish stance, Rizal Commercial Banking Corp. Chief Economist Michael L. Ricafort said.
The Fed last month hiked benchmark rates by 75 basis points (bps) to temper rising prices. Markets are pricing in another 75-bp hike at the US central bank's July meeting as several Fed officials have said they would support more aggressive hikes.
Fed Chair Jerome H. Powell told a US Congress hearing late last month that the US central bank is committed to bringing down inflation despite risks of a downturn, but said it is not trying to engineer a recession.
Weak data on foreign portfolio investments also caused the peso to decline, Mr. Ricafort said.
Foreign portfolio investments, also called "hot money" because of the ease by which these funds enter and leave an economy, yielded a net outflow of $270.42 million in May from the $1.36-billion net inflow seen the previous month, BSP data released on Friday showed.
For the first five months, net hot money inflows reached $1.07 billion, a turnaround from the $420.7-million net outflow seen in the same period last year. The BSP expects foreign portfolio investments to yield a net inflow of $4.5 billion for 2022.
For this week, expectations of an aggressive hike from the BSP at its meeting next month as headline inflation likely quickened further in June could provide support for the peso, UnionBank of the Philippines, Inc. Chief Economist Ruben Carlo O. Asuncion said in an e-mail.
BSP Governor Felipe M. Medalla last week said the central bank may consider a more aggressive rate hike at its Aug. 18 meeting if inflation keeps its upward momentum, but noted the decision will remain data dependent.
Early in June, ahead of the Fed's decision to increase its rates by 75 bps at its own meeting that month, Mr. Medalla said he is not keen on raising borrowing costs by more than 25 bps per meeting.
The BSP on June 23 raised benchmark interest rates by 25 bps for a second straight meeting to cool rising prices. At that meeting, it raised its average inflation forecast for this year to 5% from 4.6% previously, well above its 2-4% target.
A BusinessWorld poll of 16 analysts last week yielded a median estimate of 6% for June inflation, within the 5.7-6.5% forecast given by the BSP last week.
If realized, this would be well above the BSP's 2-4% target and 5% projection for the year.
In May, headline inflation was at 5.4%, fueled by rising food and transport costs.
The Philippine Statistics Authority will release its June consumer price index report on Tuesday, July 5.
Mr. Asuncion added that mixed data from out of the United States last week could also prop up the peso.
Disposable income inched lower, consumer spending decelerated, inflation remained hot and jobless claims inched higher, Reuters reported.
Consumer spending, which accounts for more than two-thirds of US economic activity, gained 0.2% in May, the smallest rise in five months.
Meanwhile, the personal consumption expenditures (PCE) price index rose by 0.6% last month after gaining 0.2% in April. In the 12 months through May, the PCE price index climbed by 6.3% after a similar gain in April. It was driven by higher prices for goods and services.
Excluding the volatile food and energy components, the PCE price index rose by 0.3% for the fourth straight month. The core PCE price index advanced 4.7% on a year-on-year basis in May, the smallest increase since last November, after rising by 4.9% in April.
The PCE price indexes are the Fed's favored measures for its 2% inflation target.
For this week, Mr. Asuncion expects the peso to trade from P54.70 to P55.20 per dollar, while RCBC's Mr. Ricafort gave a forecast range of P54.70 to P55.25. — K.B. Ta-asan with Reuters