In fashion and food, how to make more sustainable choices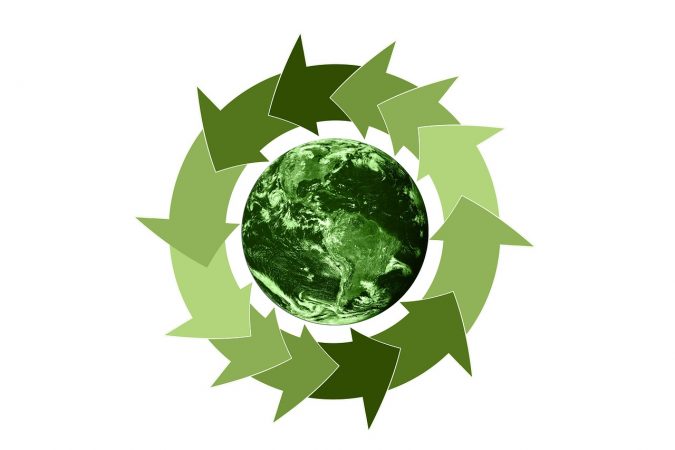 From recommerce in shopping to efforts on food waste reduction, consumers are placing an increasing importance on sustainability practices.  
Recommerce — or the buying and selling of pre-owned items — is accelerating in Southeast Asia because it intersects ethics and e-commerce, said Miranda Dimopoulos, regional chief executive officer of Interactive Advertising Bureau Southeast Asia and India, a non-profit advertising association that published a report this month on millennial buying behaviors. 
"Across all the local market research what was consistently obvious is that we are witnessing the explosive growth of recommerce as it feeds two key needs of consumers today: the demand for sustainability and the hunt for a good deal," Ms. Dimopoulos said in a press statement. "[This] creates fertile ground for retail media because of the interplay among customer data, closed-loop reporting, and real-world results that generate more and better data."   
The report, done with commerce marketing platform Carousell Media Group, found that almost all millennials (or 99%) in the Philippines find purchasing pre-owned items more sustainable. It also found that the country ranked higher (at 84%) than regional averages when it came to sustainability considerations being factored in by under 35s when they were selling an item. Respondents said they use web-based marketplaces like Carousell to sell products with the intent of upgrading, and because it is better for the environment to sell rather than dispose of an item. 
Across Carousell Group's five markets in Singapore, Hong Kong, Malaysia, Singapore, and the Philippines, both the under 35s and over 35s were motivated to use its marketplace as the environmental impact when purchasing a pre-owned item was deemed lesser.  
The Carousell Group's definition of millennials are individuals between 18–35 years old. 
PERSONAL RESPONSIBILITY 
Turning to the secondhand market to inject new life into pre-loved goods is one of the environmentally-friendly practices that people enjoy doing, according to Dang U. Domingo, head of advertising of Carousell Philippines. 
"Supporting sustainability by buying unused or underused products that are still in good condition is a big draw, especially when these items are priced much lower, and are unique treasures not available in stores," she told BusinessWorld in an e-mail interview. 
"We feel that this trend to purchase pre-owned items will continue post-pandemic," Ms. Domingo added. "The younger generation… feels directly responsible in making choices that solve the problems inherited from previous generations."  
The environmental impact of fashion is less obvious than that of other staples of modern life, such as single-use plastics. The industry, however, produces 10% of all humanity's carbon emissions and is the second-largest consumer of the world's water supply.  
Fast fashion, in particular, has come under fire for creating waste. Spanish apparel retailer Zara, noted the World Economic Forum in January 2020, puts out 24 collections per year, whereas Swedish multinational clothing-retail company H&M offers between 12 and 16. 
WASTE REDUCTION
In addition to fashion, food is another area where consumption has led to environmental degradation. Food accounts for over a quarter (or 26%) of global greenhouse gas emissions. Agriculture, moreover, accounts for 70% of global freshwater withdrawals and 78% of global ocean and freshwater eutrophication (or the pollution of waterways with nutrient-rich pollutants).  
A solution to this is efficient food production and consumption, which House Bill 7956, or the proposed Food Surplus Reduction Act, aims to address. It mandates a National Zero-Food Waste Campaign, even as it seeks to establish linkages between food businesses, food banks, and local government units to create a community-based food distribution system for the food-insecure. 
A private sector initiative with a similar objective is The Sustainable Diner Project of World Wildlife Fund-Philippines (WWF-Philippines).  The three-year project, which recently held its culminating event, collaborates with government agencies and food services to create an awareness on the environmental impacts of the food industry, as well as food and dining waste reduction schemes. 
This year, WWF-Philippines launched a sustainability guide for the food service and hospitality industry, which includes handouts and training videos to aid hotel and restaurant management and staff in integrating sustainability principles in their operations. The guide builds on a hotel kitchen kit based on the work of WWF US and the American Hotel and Lodging Association. The localized version of the toolkit rolled out in 2018 to address the Philippine food service industry's food waste program. 
Among the other initiatives spearheaded in the project's run are the creation of a food waste reduction ordinance in Cebu City, as well as the training of 24 restaurant and hotel partners to kickstart their sustainability journey. These partners include Kanin Club and Cravings in Quezon City, Zubuchon in Cebu City, and Taal Vista Hotel's Taza Fresh Table and Bag of Beans in Tagaytay City. 
"Our food choices matter," said Melody M. Rijk, project manager of WWF-Philippines' Sustainable Consumption and Production, in a press statement. "Collectively, we can make this world a better place by simply choosing the right food, and the right way of making food." — Patricia B. Mirasol