How fashion entrepreneurs can stand out in e-commerce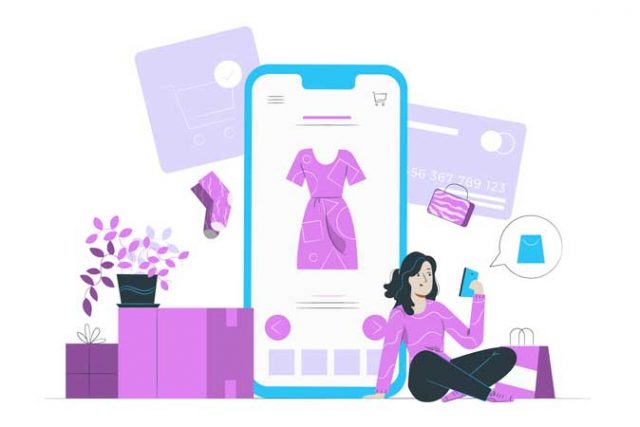 By Patricia Mirasol 
Future-facing brands put customer experience first. A 2021 Shopify Plus report on the fashion industry noted that "sticky" brands with loyal customers are agile in how they deliver their customer experience — whether that's aligning themselves to a social cause, meeting customers where they are, or hiring influencers to represent their brand on social media. 
The Canadian enterprise e-commerce platform also noted that the global e-commerce segment of fashion and apparel will grow at a compound annual rate of 10.6% until 2022. 
Fashion entrepreneurs can have a slice of this pie by differentiating their brand, finding reliable partners, and strengthening ties with their customer base, said Sabina L. Vergara, chief commercial officer of Ninja Van Philippines, a logistics and courier company. 
"Despite the uncertainties ahead, now is a good time to do your due diligence and plan how to position your online fashion store for new shopping habits and established retail behaviors," she told BusinessWorld in an e-mail interview. "Focus on what's under your control: your product, the shopping experience, and fast shipping with a good delivery partner." 
CUSTOMER EXPERIENCE
One social cause that has emerged strong from the coronavirus pandemic is the "buy less, buy better" attitude toward fashion. 
Analytics firm Kantar, which identified shopping trends for 2021, found that 75% of Filipino shoppers seek out brands that offer ways to offset their environmental impact. Red Havas, the public relations arm of communications agency Havas Ortega, also found eco-activism to have gained traction this year, especially among Gen Zs who try to lessen their impact on the environment by buying local and reusing rather than repurchasing. 
The resurgence of thrift shops among local Instagram accounts is a manifestation of this trend. 
Another draw for Filipino online shoppers is free shipping, Ms. Vergara said. A 2020 Twitter report on Filipino online shopping habits found that free parcel delivery was the leading driver of purchase decisions, compelling 67% of Pinoy shoppers to make a purchase. 
Microentrepreneurs who cannot afford free shipping could provide discount vouchers on a customer's next purchase, said Ms. Vergara. "They may also try using a cashback promotional strategy, or providing an extra 5-10% off offer for mailing list subscribers and repeat customers," she added. "This provides the opportunity for microentrepreneurs to strengthen their ties with current customers." 
A third consideration, Ms. Vergara told BusinessWorld, is flexible payment modes. "We observe that nine out of 10 deliveries are still cash-on delivery items. Customers prefer to see their orders before parting with their cash," she said. "Cash on delivery is still the preferred method at the moment and probably in the foreseeable future." 
BRAND DIFFERENTIATION
Brands will also do well to invest in social media, as fashion and social media are a match made in e-commerce heaven, as per a March 2021 Shopify Plus article. An effective marketing strategy, the article added, is leveraging product-centric content with mainstream influencer marketing and micro-influencers. 
"With Filipinos spending so much time on their smartphones, memes have become the currency of viral marketing in the country," Ms. Vergara said. "The more meme-able your marketing strategy is, the better." 
Entrepreneurs can differentiate and showcase their brands through the e-commerce features social media platforms have created, such as Facebook Shops, Buyable Pins, and Instagram Shops. These allow users to visit a brand's profile, browse through the products, and buy items from within the platform. 
Examples of Filipino retailers that have taken advantage of Instagram Shops are Sole Academy, Commonwealth, and Beyond the Beach. 
Ms. Vergara also advised leveraging TikTok for organic content marketing. 
"Clothes sellers can make… video-style TikTok videos showing how your items look and fit in real life," said Ms. Vergara. "If you design accessories, walk viewers through your design and manufacturing process." 
Those who have no resources for manufacturing, meanwhile, may avail of white label products — or generic, mass-manufactured goods that are sold to resellers — and then customize them with their logo and brand colors. 
RELIABLE PARTNERSHIPS
Setting up shop on social media for free has been made possible by the C2C model (or the business model where customers can trade with each other). Although this model is limited to microentrepreneurs as it deals with smaller and less frequent deliveries, Ms. Vergara advised looking for an e-commerce logistics partner that can handle on-demand and scheduled deliveries. An ideal logistics partner, she added, is one with services that can scale and keep up with a brand's growth. 
With e-commerce competition getting fierce, and customer expectations continually being reshaped by real-time services, fulfillment speed is a piece of the customer service jigsaw that can help a brand stand out.