By Manuel V. Pangilinan
(Longtime PLDT President, CEO, and Chairman Manuel V. Pangilinan gave this speech on June 8 at the PLDT 2021 annual stockholders' meeting.)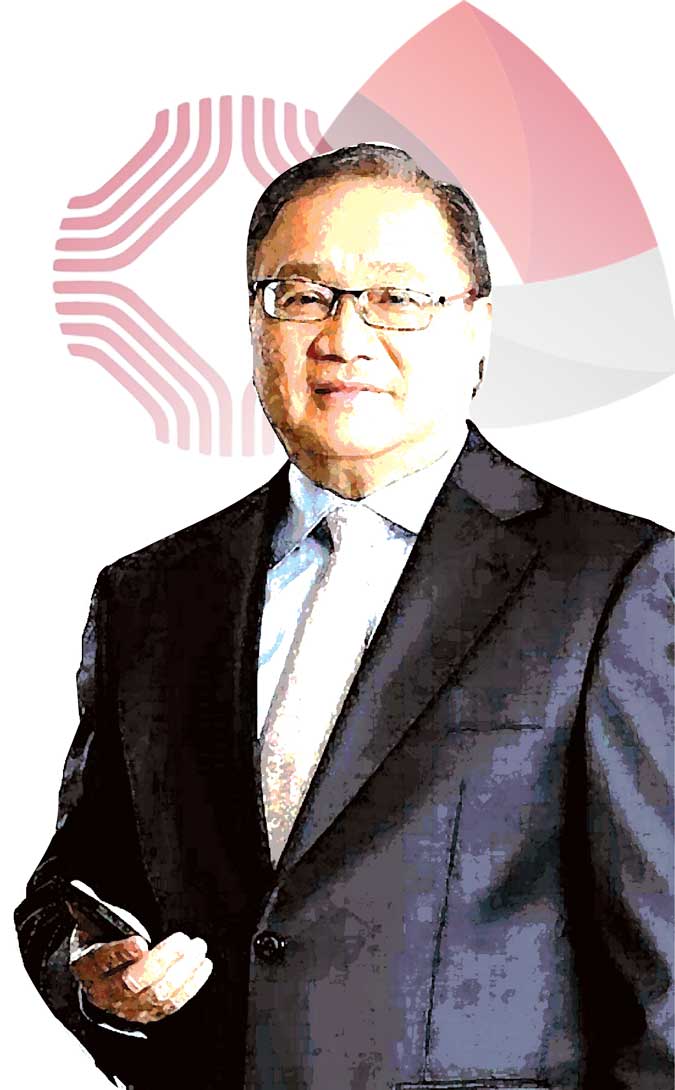 I BEGIN my remarks today by saying how proud I am of thousands of our frontliners on what they accomplished last year in the teeth of the pandemic — our network build, installs and repair, sales force and storefront staff, our account managers.
2020 was an exceptionally difficult year for all of us, especially those who lost their loved ones.
But it was also an exceptional year for PLDT — in what we achieved collectively, and how we were transformed for the better by this pandemic. As you can see from our financial and operating results, PLDT not only survived, but thrived, last year.
That said, no matter how robust our profits may be in any year, we must stay keenly focused on serving our customers, especially during crises — keeping families connected, entertained, and educated; enabling businesses to operate at home or in the office; ensuring healthcare is delivered to those who need it — and simply being a source of strength amidst extraordinary adversity and affliction.
LOOKING BACK
When I first became president of PLDT 23 years ago, it was in some ways the fulfillment of my young hopes and ambition. As early as 1999, we spoke about convergence — the coming together of telecoms, media, and the internet — creating a singularly unique experience of communicating.
The world has turned over many times since then, but my hopes and goals have neither diminished nor vanished. In fact, the convergence concept we discussed then has become a verdict of history today.
You will also recall that it was a time when telecommunications was a simple business model — a single product business — which was voice. More than 90% of PLDT's revenues then were driven by voice. One would assume that the job of PLDT president in 1999 was easy, because the business was simple, and PLDT still was a virtual monopoly.
But technology changed all that rapidly in the short span of 20 years. The changes were phenomenal, but problematic. For one, our revenues have seen consequential changes. Now, 76% of our revenues are data and broadband, and voice accounts for a mere 20%. At the same time, our company has become infinitely more complicated — the coverage and complexity of our networks immense, the range of our products and plans, and customer care and experience awesome.
ONCE MORE WITH FEELING
Let me now bring you forward, to 2015.
About 66 months ago — at a time of trauma and decline for PLDT, the duties of the CEO fell upon me once again. And again, I asked for your prayers, and God's help, that we might bring our company back to the premiere position it once held — by fixing our networks and making them the best in the country, transforming our business processes from legacy to digital, fortifying our management bench, and, most critically, uniting our people in a single purpose, and igniting that purpose with passion.  My primordial goal as CEO was rejuvenation of PLDT as the foremost telco in the country.
I would be less than honest with you if I say that I knew from the start what to do, where PLDT should be going. Rather, I had my own dark nights of doubt and long days of despondency. But because we came together as one, hope was nurtured. And we healed. We are now a stronger company, establishing historic high revenues and EBITDA these past five years. And as the only integrated telco, we have re-created our dominant position across product lines.
HANDING OVER
At the end of this meeting, I will have discharged my final duty as president and CEO of PLDT I've asked Al Panlilio to succeed me in this position. My first words would be to declare my support to him.
This decision is made less difficult by the knowledge that Al, with his long experience with PLDT and his competent qualities, would be able to take my place forthwith, without interruption or detriment to the progress of PLDT.
Indeed, there are moments in the lives of corporations, and even in our own lives, where change becomes appropriate, even inevitable.
I now lay down my charge. I will continue to be your chairman and, as such I will always follow the affairs and fortunes of our company with profound interest.  If I can be of service to Al and his team at any time, I shall not fail to help.
THE FUTURE — EXPECTATIONS
In the past 23 years, I've seen firsthand the ordeals and triumphs of this company.
The P40-billion debt re-structuring of Piltel in 1999, PLDT's liquidity issues in 2001 exacerbated by the Sept. 11 terrorist attack on the Twin Towers in New York; our acquisition of Sun Cellular in 2011; our loss of leadership in the wireless business starting 2015 — these are just some of the many consequential milestones of PLDT's storied tapestry.
We've seen them all — and prevailed.
So let me say this to conclude — it has been an unparalleled privilege to have served you and this company as your CEO.  It has indeed been a remarkable walk with destiny.
Let us therefore confidently face the future as we did the past— resolute to do our duty well, resolute to uphold our values by deed and by word, resolute to attain our highest goals.
I look forward to a great future for PLDT — where our accomplishments will match our service, our passion with our purpose.
I look forward to a PLDT dauntless in facing crises of the worst kind as we did with COVID, fearless in embracing opportunities for innovation or expansion — resolute in preserving the ground we have retaken: never again shall we yield.
I look forward to a PLDT which earns the respect of its peers in business, the keen interest of investors, and the patronage of our customers and communities.
In closing, I wish all of you to be safe and well. In next year's annual meeting, I hope we can all be together in one place in person. May God bless PLDT. May God bless our country.