Philippines' January BoP deficit smallest in 10 months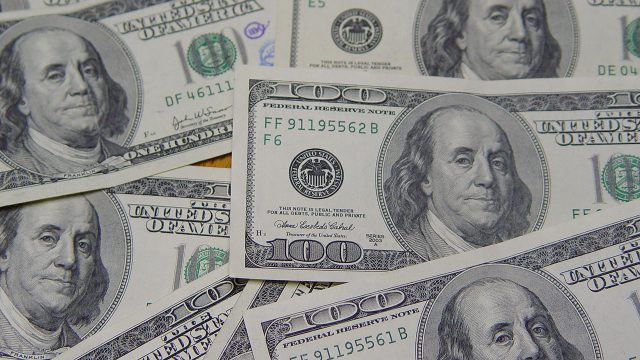 The Philippines balance of payment (BoP) position stood at a $102-million deficit in January — the smallest in 10 months — as the government continued to service its foreign debt.
Data released by the Bangko Sentral ng Pilipinas (BSP) on Friday evening showed BoP in January was slimmer than the $752-million gap in January 2021. However, it was a reversal from the $991-million surfeit in December.
This was the smallest BoP deficit in 10 months or since the $73-million gap in March 2021.
"The BoP deficit in January 2022 reflected outflows arising mainly from the national government's (NG) payments of its foreign currency debt obligations," the central bank said in a statement.
Last year, the country's outstanding debt reached P11.7 trillion, rising by P2 trillion or 19.7% from its level as of end-2020, based on data from the Bureau of the Treasury. About 30% or P3.56 trillion were foreign debt.
Latest data from the Treasury showed principal payments to foreign creditors in November amounted to P6.95 billion.
The January BoP deficit also comes after the influx of remittances in December, Rizal Commercial Banking Corp. Chief Economist Michael L. Ricofort said in a Viber message. December sees higher inflows as overseas Filipino workers send more to their families back home for the holidays.
At its end-January level, the BoP reflects a final gross international reserves of $107.69 billion, which is down by 1% from $108.79 billion a month earlier.
The country's dollar reserves are enough to cover 8.4 times the country's short-term external debt based on original maturity and 5.7 times based on residual maturity. It is also equivalent to 10.2 months' worth of imports of goods and payments of services and primary income.
The BoP gives a glimpse into the country's transactions with the rest of the world. A deficit means more funds left the country, while a surplus shows that more money came in.
"Going forward, any improvement in BoP and GIR for the coming months could help provide greater cushion for the peso exchange rate versus the dollar especially versus any speculative attacks," Mr. Ricafort said.
The peso has been weakening versus the greenback as the market priced in signals on impending monetary policy tightening of major central banks like the US Federal Reserve.
The local unit closed 6.2% weaker year on year to P50.999 a dollar on Dec. 31, its last trading day in 2021. It closed stronger at P50.95 on Jan. 31, but has been trading weaker within the P51 a dollar level in previous weeks.
The BSP projects the BoP position to reach a $700-million surfeit by the end of 2022, which is equivalent to 0.4% of the gross domestic product. It posted a $1.35-billion surfeit in 2021, the smallest since 2008 amid a wider trade deficit.