DepEd seeks P400B to build classrooms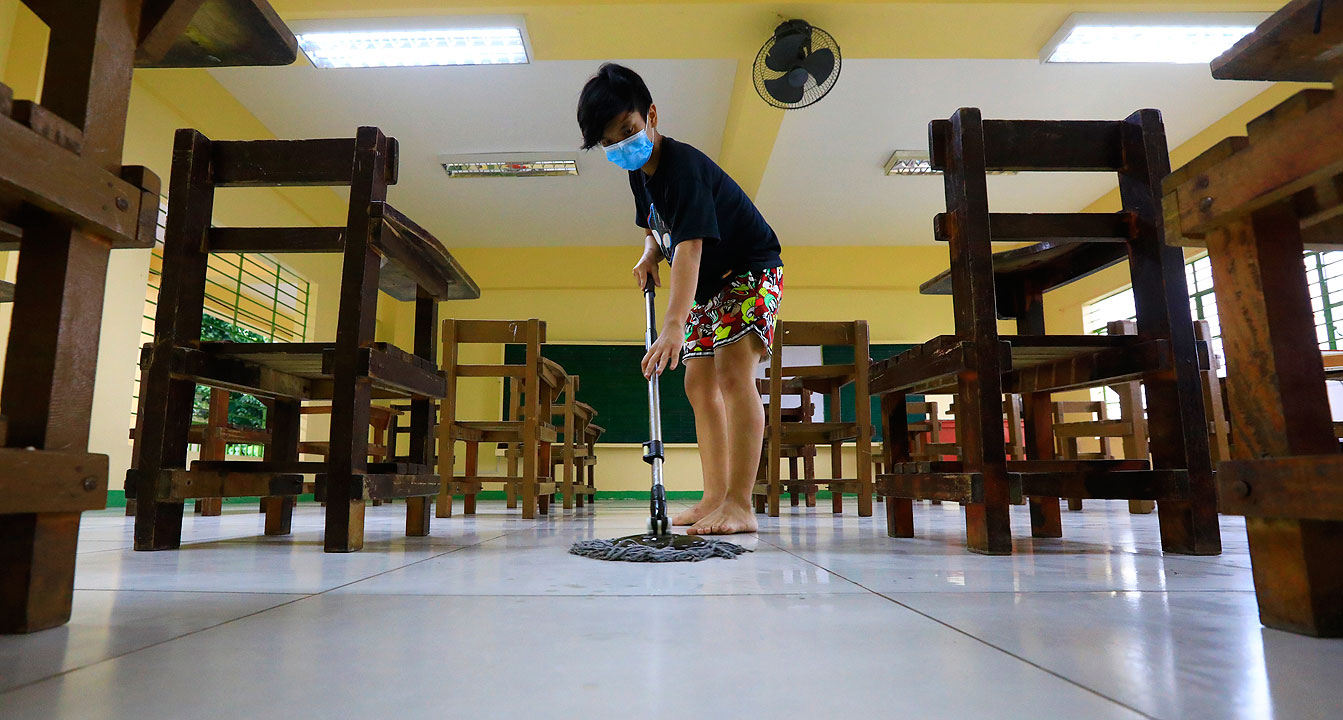 By John Victor D. Ordoñez and Beatriz Marie D. Cruz, Reporters
THE DEPARTMENT of Education (DepEd) said it would need almost P400 billion — nearly 7 percent of the proposed P5.768-trillion National Expenditure Program (NEP) for 2024 — to solve next year's projected classroom shortage.
Addressing the Senate basic education committee hearing on Wednesday, Education Assistant Secretary Francis Cesar Bringas said it costs P2 million to build one classroom; and since there is a shortage of 159,000 classrooms, the DepEd would need around P397 billion.
The DepEd official noted that the proposed 2024 NEP allocates only P10 billion for the building of new classrooms — the same amount the DepEd received last year for which it built only 7,100 classrooms.
In response, Senator Sherwin "Win" T. Gatchalian, who heads the committee, said it is close to impossible to grant the DepEd P400 billion upfront for the sole purpose of building new classrooms next year.
Instead of addressing the backlog, Mr. Gatchalian urged the DepEd to expand its voucher system — a tuition subsidy extended to junior high school and senior high school students — to allow more public school learners to transfer to private schools.
May we request DepEd to run simulations and look at the available capacities in the private schools and run the economics on the voucher system to encourage public school students to go to private schools," the senator said, noting the extra classroom space in these schools."
Meanwhile, the Commission on Higher Education (CHED) stood firm on the government's commitment to ensure young Filipinos' access to free tertiary education, citing data from the World Bank that tertiary education graduates give higher economic returns.
In numbers, CHED Chairman J. Prospero E. de Vera said the economic returns of having college degree holders translate to "an estimated 17% increase in earnings as compared to 10% for primary and 7% for secondary education" graduates.
"That in itself should allow us to invest in higher education," he told Wednesday's House appropriations committee deliberations on next year's budget.
Mr. De Vera also noted a shift in enrollment in public universities, now at "50/50" versus private universities.
Moreover, the CHED asserted that Congress had long decided, through Republic Act No. 10931 (the Universal Access to Quality Education Act of 2017), that there will be free higher education in the country.
Last week, Finance Secretary Benjamin E. Diokno called free access to state university education "unsustainable" and "anti-poor." "There are more poor people who do not attend college," Mr. Diokno said, noting that tuition-free college education consumes a lot of funds.
The proposed P5.768-trillion proposed 2024 national budget includes P51.1 billion for the Universal Access to Quality Tertiary Education.
"Education is a right and never an 'investment' or privilege that is given to a selected few," party-list Rep. Raoul Danniel A. Manuel said in a statement that carried the sentiments of many others in Congress.
However, the CHED acknowledged that it has arrears amounting to P7.75 billion and that it will begin paying these dues to private tertiary education institutions next month.
"For students in private universities… 191,739 slots will be paid, [and] this is corresponding to P7.75 billion," Ryan L. Estevez, executive director of the Unified Student Financial System for Tertiary Education (UniFAST), told the House appropriations committee.
Mr. De Vera said that P1.94 billion will be paid under its Tertiary Education Subsidy program starting the first semester of Academic Year 2023-2024.
"The reason why we have not disbursed it is because the deadline of submission of documents is August 18… We will process it as fast as the submissions are coming in [and] we are targeting that we disburse it in the month of September," he said, noting that the funding will come from CHED's 2023 budget.