Japan reaffirms support for rule-based global maritime order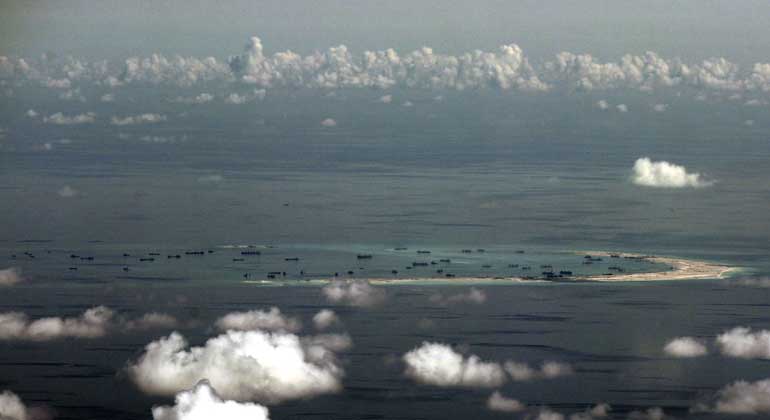 JAPAN has reaffirmed its support for Philippine initiatives to keep a rule-based international maritime order, as it seeks to boost cooperation in the area, according to a statement from the Philippines' Department of Foreign Affairs (DFA) on Wednesday night.
A Philippine delegation was in Tokyo to discuss maritime issues with Japanese officials, it said.
During the meeting, Japan backed a Philippine plan to enhance maritime domain awareness and combat illegal, unreported and unregulated fishing, as well as other capacity-building projects.
"The delegations exchanged views on issues of mutual interest, particularly the situation in vital waterways of the West Philippine Sea, Luzon Strait, Sulu-Celebes Seas and the East China Sea," DFA said.
Officials also discussed regional efforts to maintain peace and stability at sea, as well as the climate change situation.
Both nations look forward to working together on preserving the marine environment, especially in relation to the recently completed Biodiversity Beyond National Jurisdiction Treaty and on crafting rules on deep seabed mining.
"Both sides affirmed the importance of rules-based, free and open maritime order and continued to strengthen cooperation in maritime-related fields toward the realization of a free and open Indo-Pacific and the ASEAN Outlook on the Indo-Pacific," the Japanese Embassy said in a separate statement on Thursday.
The dialogue, first convened in 2011, was held after President Ferdinand R. Marcos, Jr.'s visit to Tokyo in February, when he affirmed with Japanese Prime Minister Fumio Kishida the importance of maritime policy coordination. — Alyssa Nicole O. Tan