Home
The Nation
SC acts swiftly on petition vs village election deferment, sets Oct. 21...
SC acts swiftly on petition vs village election deferment, sets Oct. 21 oral arguments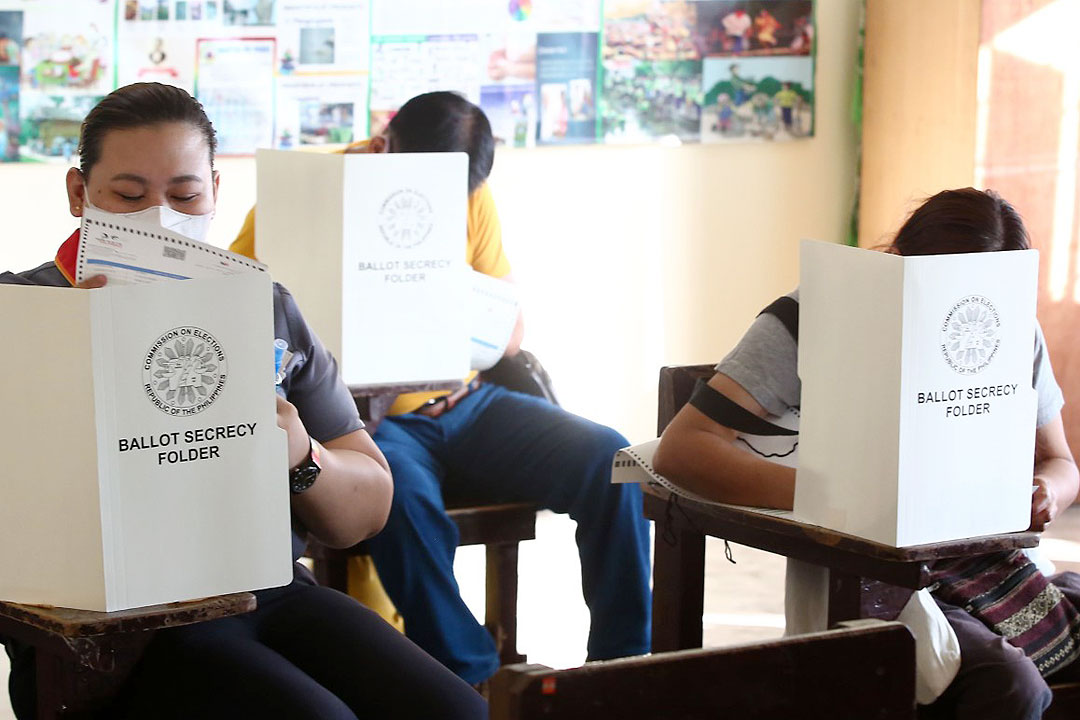 THE SUPREME Court (SC) has set October 21 as the start for the oral arguments on an election lawyer's petition to stop the postponement of the village elections to next year.  
In a statement, the tribunal ordered the Commission and Elections (Comelec) and the Office of the President to file comments by Friday noon. 
"The court directed that notices be served to the parties through personal service," it said. 
Lawyer Romulo B. Macalintal filed the petition on Monday, asserting that Congress does not have the power to defer the elections set for December. 
"Clearly, the 1987 Constitution does not give Congress the power to postpone the village elections or to extend the term of office of village officials," he said in the 27-page plea. 
President Ferdinand R. Marcos, Jr. signed a law on Oct. 10 that moved the elections from December this year to October 2023. 
The elections will be held on the last Monday of October 2023 and every three years thereafter, according to the new law. 
Mr. Macalintal said the law violates voters' right to due process since they would be forced to accept village leaders whose terms would be extended.
The elections had previously been deferred due to the coronavirus pandemic. 
"From now on, if ever the Supreme Court issues a definite ruling, we will use this as a basis for subsequent cases on these election postponements," he said in Filipino in a Viber message to reporters on Monday. 
The Comelec chief earlier said they had spent more than a billion pesos on preparations.
In August, Comelec's George Erwin M. Garcia told a Senate committee hearing that postponing the elections would require as much as P18 billion, more than double its original budget of P8.44 billion. — John Victor D. Ordoñez