Market to remain volatile due to surge in cases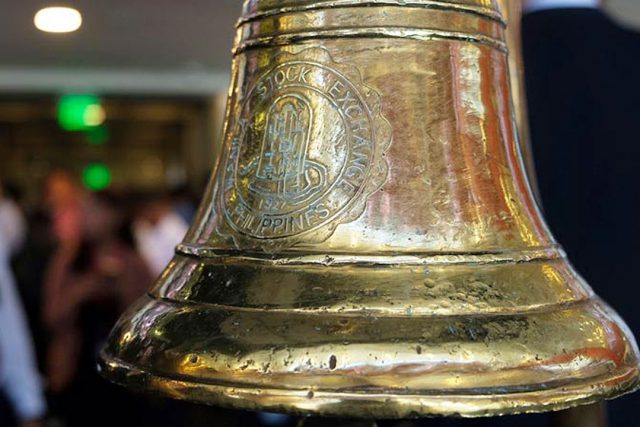 PHILIPPINE stocks are seen to be volatile this year amid concerns over the coronavirus disease 2019 (COVID-19) pandemic and the upcoming national elections.
The Philippine Stock Exchange index (PSEi) plunged 211.93 points or 2.88% to close at 7,122.63 last week, while the broader all shares index fell by 65.26 points or 1.68% to 3,818.12.
Week on week, the bellwether PSEi dropped 59.23 points from its 7,181.86 close on Dec. 24.
The local bourse declined by 17.08 points or 0.2% from its 7,139.71 close at the end of 2020.
"From the COVID-19 hard lockdown low of 4,039.15 posted on March 19, 2020, the PSEi still posted total gains of 76.3% by the end of 2021," Rizal Commercial Banking Corp. (RCBC) Chief Economist Michael L. Ricafort said in an e-mail sent over the weekend.
For this year, the market's movement will continue to be driven by COVID-19 developments and the May elections, which is expected to boost spending in the first half, online brokerage 2TradeAsia.com said in an e-mail.
The recent spikes in cases in South Asian countries could affect markets in the first quarter, it said.
"This should not make 2022 any less forgiving of a trading year than 2021, only without the base effect advantage, but with better start-of-the-year fundamentals," 2TradeAsia.com said.
Meanwhile, despite the government's failure to reach its target to inoculate 54 million Filipinos at end-2021, 50 million individuals were still fully vaccinated, which could help calm down the market, the brokerage added.
Meanwhile, Regina Capital Development Head of Sales Luis A. Limlingan said trading in the coming weeks will be difficult to forecast amid tighter mobility restrictions due to the surge in COVID-19 cases and rising infections of the Omicron variant.
"My best guess is that activity will start soft as investors will be monitoring the daily cases and assess which businesses will be most affected by the Alert Level 3 status," Mr. Limlingan said.
The national task force put National Capital Region (NCR) under Alert Level 3 from Jan. 3-15 amid a fresh surge in cases.
OCTA Research Group, a private research firm, earlier said NCR is at high risk for COVID-19 transmission as the positivity rate in the capital is now at 28.03%.
"Follow through in sports is that extra swing needed to complete a motion, and just as the market follows the law of physics, it needs a follow-through event. Strong headwinds in the horizon are likely enough to help the index generate escape velocity to 8,000," 2TradeAsia.com said.
The brokerage placed the PSEi's immediate support at 7,100, while resistance is at 7,300-7,400.
Meanwhile, RCBC's Mr. Ricafort put the benchmark index's immediate major support at 7,060 and immediate resistance at the 7,200-7,260 levels. — M.C. Lucenio