Mitsubishi Motors Philippine Corporation (MMPC) reveals its newest pick-up variant – the Mitsubishi Strada Athlete. The powerful and durable truck now carries a tougher and sportier aesthetic design with its black dynamic shield, black front bumper garnish, 18-inch black alloy wheels, black roof, styling bar and side decal accents that are matched with a luxurious two-tone interior finish. These enhancements provide a bolder and tougher attitude for the Strada nameplate that will appeal very well to pick-up enthusiasts.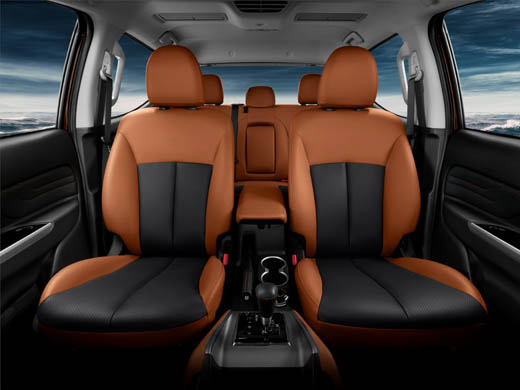 Mr. Mutsuhiro Oshikiri, President and CEO of Mitsubishi Motors Philippines Corporationshared, "We are very excited to introduce the Strada Athlete here in the Philippines. It's robust and sporty design best represents the capabilities of our truck. With 40 years of truck engineering heritage, the Strada has been refined to become a well-balanced road warrior that does not only conquer rough terrains but also provides advance technology, comfort and safety to its driver and passenger."
Together with the Strada Athlete's tagline, "Unleash the Athlete" Mitsubishi Motors Philippines also introduces the current ONE Heavyweight Champion, Brandon Vera, as its brand ambassador.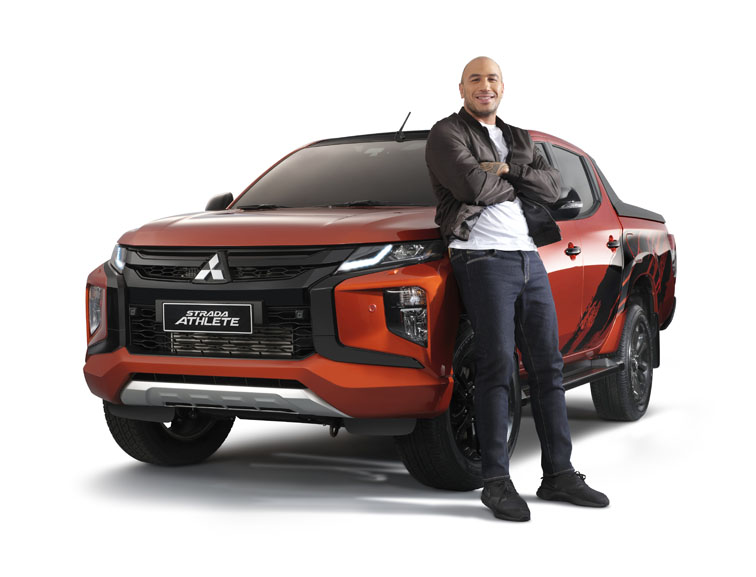 "For us, Brandon Vera best represents the Mitsubishi Strada Athlete as his characteristics reflects the very definition of a true athlete. Apart from being a successful world champion in mixed martial arts, Brandonis considered a role model by many followers of the sport because of his discipline, attitude and dedication to be the best version of himself. Like the Mitsubishi Strada Athlete, the newly enhanced pick up variant of Mitsubishi Motorsis designed to contend with the very best trucks available in the market. The Strada Athlete has an exterior design that exudes commanding presence and is equipped with features that are geared to provide overwhelming power, utmost comfort, safety and reliable overall performance – making the Strada Athlete a versatile champion." says Mark Parulan, MMPC's Brand Communications Department Head.