Fil-Am alpine skier Asa Miller to compete in Winter Games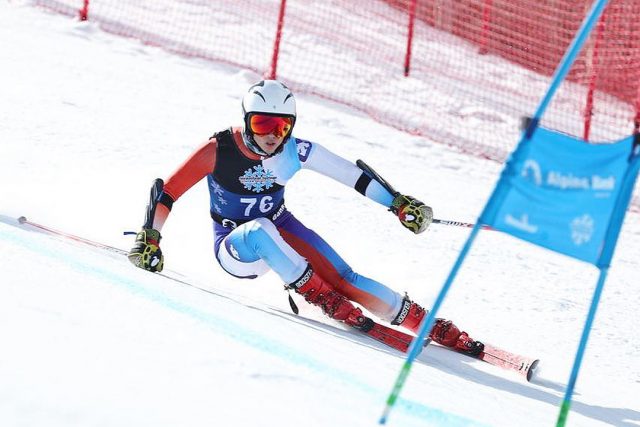 PHILIPPINE Sports Commission chairman William Ramirez and Philippine Olympic Committee President Abraham Tolentino on Thursday praised Fil-American alpine skier Asa Miller as the latter embarks on mission to represent the country strongly in the Winter Olympics set on Feb. 4-20 in Beijing, China.
Ms. Miller will fly from Los Angeles in the United States to Beijing on Sunday, or a week ahead of the opening ceremony of the quadrennial games.
The country's solitary bet will be accompanied by his father Kelly Miller and Philippine Ski and Snowboard Federation president Jim Palomar Apelar while the former's coach, Will Gregorak, will arrive a few days after.
"We are seeking the inspiration of the Filipino people to pray for Asa Miller, we wish him all the best," said Mr. Ramirez during Thursday's online People Sports Conversations show.
"It's nice to see someone from a tropical country like ours participating in a winter competition, it's a proud moment," he added.
"We're lucky to have Asa Miller," the congressman from Tagaytay, for his part, said.
Mr. Ramirez said they gave P3.3 million to fund the Beijing campaign while commending Ms. Miller and his parents for being self-sufficient during his journey to the Winter Games.
"I have to commend and congratulate Asa Miller and his parents for raising their own funds and being self-sufficient," said Mr. Ramirez.
Ms. Miller's giant slalom event unfurls on Feb. 18 at the Xiaohaituo Alpine Skiing Field in Yanqing District.
Ms. Miller, who's based in Portland, will be carrying the country's colors during the parade of countries in the opening ceremony at the Beijing National Stadium or Bird's Nest. — Joey Villar