State of BNPLs in the country: A Q&A with BillEase
IN THE GROWING SPACE of financial technology (fintech), the proliferation of the Buy Now Pay Later (BNPL) system made its way in the Philippines. The coronavirus disease 2019 (pandemic) accelerated the process of shifting Filipino consumers to digital payment and resulted to its pervasive adoption, particularly in the e-commerce industry.
For those who do not own credit or debit cards, BNPL allows consumers to purchase and pay for them in several installments.
According to the Q4 2021 BNPL Survey by ResearchAndMarkets.com, the Philippines' BNPL payment is seen to grow by 109.7% year on year to $803.5 million this year. BNPL payment adoption is expected to climb steadily between 2022 and 2028 with a compound annual growth rate of 50.9%.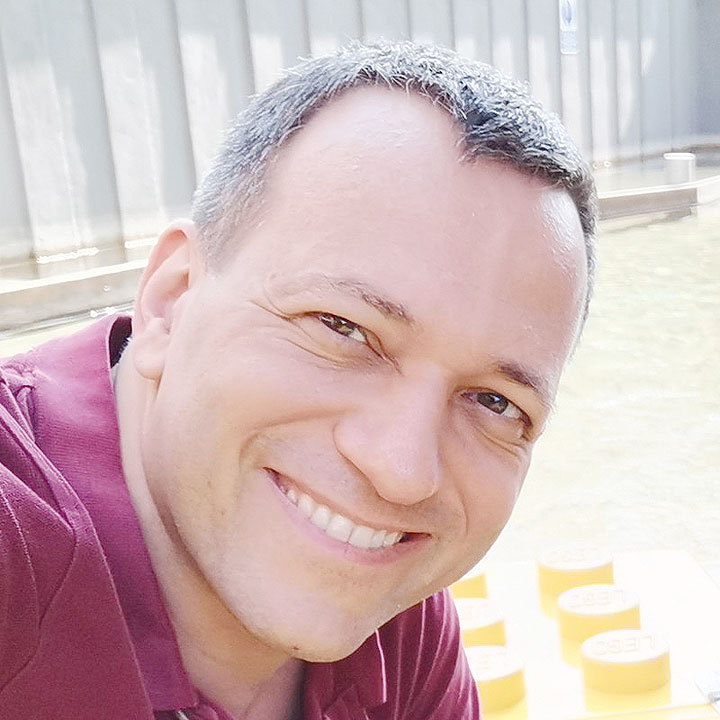 One such provider in the country is BillEase. Launched in 2017, it is operated by fintech company First Digital Finance Corp. (FDFC), a wholly owned subsidiary of Singapore-headquartered Jin Chan Invest Pte. Ltd. It also operates Balikbayad, a loan app targeting overseas Filipino workers.
BillEase provides a range of in-app services like low-cost cash loans, e-Wallet top-ups, mobile loads, and gaming credits.
FDFC's revenue more than doubled to P370.41 million last year from P148.83 million in 2020 as interest income from loans jumped during the period. It also earns from loan processing fees and penalties.
Its bottom line, meanwhile, swung to profit last year to P22.57 million a year ago from P23.82 million net loss previously.
Its lending surged last year as loans receivables amounted P667.17 million, 2.6 times more than P258.59 million previously.
BillEase has so far secured $31 million in various funding rounds this year, which will be used to expand its services.
In a statement, FDFC said that the facility is "a further validation of FDFC's business and the platform their team has built over the past few years and helps to firmly position BillEase as the leading BNPL brand in the Philippines."
To know more about BillEase, BusinessWorld reached out to Georg Steiger, chief executive officer and co-founder of FDFC, through an e-mail interview. Here is the excerpt:
What is BillEase? Some may not yet be familiar with this BNPL platform and given this, how will you introduce BillEase, which is under FDFC and the leading BNPL brand in the country?
Mr. Steiger: BillEase is a buy now, pay later plus (BNPL+) app. We allow consumers to purchase products and services online and offline through flexible installment plans even without signing up to a credit card or debit card. What makes us different is that customers are not required to top up their account for them to use BillEase as a payment method as we provide instant credit they can use. Unlike other players, we're not a pure play BNPL. We provide other financial services hence BNPL+. Right now, we offer in-app services such as low-cost cash loans, e-wallet top ups, prepaid, and gaming credits.
What services does BillEase provide or cater to?
Mr. Steiger: We're catering to mostly millennials and Gen Z cohorts as there is a general trend to move away from credit cards and we see this in other more developed countries. With credit cards, sometimes consumers are tempted to run up a balance and just keep paying interest.
The difference with BillEase is that from the start you already know your monthly payments. So especially if you are new to credit, this is an approach that instills more discipline, and we think is a good way to get started. Our installment plans can range from 3-12 months and due dates are aligned with the customer's pay days — it's designed to be a shorter commitment and less of a burden than personal loans offered by banks.
What makes BillEase different from other BNPL providers? 
Mr. Steiger: Among the major differentiators of BillEase is our ability to price our products competitively. This is due to our proprietary credit decision technology (machine learning) which we developed over time. We have a strong understanding of customers from the get-go and provide rates that are competitive.
Additionally, for merchant partners, we provide not a one-size-fits-all solution as we provide customizable payment plants. For example, if you're a grocery or food delivery platform (F&B category) instead of installment payments, we can offer Pay Later which allows you to offer a small credit line that customers can use to pay in 10-20 days or next payday. If you're an electronics merchant, we can also offer longer financing terms.
Essentially, we can have an adaptive checkout page for retailers and offer the right payment plan for their customers. We're also the only BNPL with more than five payment gateway partners, which means retailers can easily add our solution on their checkout pages via Dragonpay, Xendit, Paynamics, 2C2P, and Bux.
How would you describe the BNPL services in the current landscape of the Philippines?
Mr. Steiger: The BNPL is the fastest growing space in fintech and more customers are opting to use BNPL when buying online and offline due to its fast and easy UX (user experience)/Sign Up process vs. legacy platforms like credit card or traditional point-of-sale (POS) financing methods. In the Philippines, BNPL is still a nascent industry although the installment concept or "hulugan" has been here for quite some time now.
Were the BNPL platforms already popular in the pre-pandemic era? What propelled them to become prevalent in the country?
Mr. Steiger: Yes, the BNPL industry was on track to become the fastest growing industry and a lot of e-commerce businesses and retailers took notice of its importance in selling and acquiring customers, hence, it became one of the most potent sales optimization tools for many merchants pre-pandemic.
In the first quarter of 2020 and the following months, more businesses realized the importance of BNPL for consumers as the pandemic bites the customers' income. The pandemic pretty much propelled the growth of the industry five times, and it continues to be on demand post-pandemic era.
How will you describe the progress of these services?
Mr. Steiger: Most providers almost offer the same services with different target niche market and/or pricing models and this is particularly good for the customers. Some other banks/legacy players are also offering this through their credit card products and on the alternative lending space you have Atome, Tendopay, and Home Credit. Most of these alternative players have specific niche target markets.
BillEase has recently secured $20 million through a funding round to expand its BNPL platforms in the country and this was granted by Lendable, an emerging market credit facility. How will you use these funds — bringing the total to $31 million — raised?
Mr. Steiger: Our partnership with Lendable would enable us to further drive our mission to financial inclusion that provides more alternative financial services to Filipino consumers, particularly the younger generation and move people from informal to formal financial sector. The facility granted allows us to expand our loan portfolio which means extended opportunity to provide credit to more customers.
What are BillEase's upcoming projects that may drive innovation and/or help consumers?
Mr. Steiger: We're constantly looking for ways to innovate and can't provide much detail. However, one thing we're particularly excited about is the launch of our in-store QR (quick response) payment solution. Point-of-sale financing has been traditionally manual e.g., customers have to talk to a financing personnel in stores to apply for a loan. But with our in-store QR payment, customers can easily scan the code, install our app, sign up in less than five minutes, and proceed with the payment of goods and services they're availing at brick-and-mortar stores. This, we believe will contribute to the goal of Bangko Sentral ng Pilipinas (BSP) to promote more cashless payments both online and offline.
How does this platform meet the needs of its consumers?
Mr. Steiger: BillEase fulfills the financing needs of the young and upwardly mobile individuals. Our customers are mostly digital natives, often between 25- to 35-year-olds, recent college graduates, early in their career. Given the tedious and strict standards for credit card applications, most of our customers will probably not be interested or qualify, but still want the flexibility to split the purchases into more accommodating monthly installments.
What are the advantages or benefits of this BNPL platform?
Mr. Steiger: BillEase is supportive towards a greater financial inclusion and the formal credit system. All BillEase customers have a credit record in both government and private credit bureau. So far, we think we are the only online platform that supports both government and private credit bureaus. Therefore, with time, and given a good credit record, our customers will be able to more easily access the formal credit system, for example for when they want to buy a car, or maybe get a mortgage for a house, with a positive credit record, the banks will naturally be more accommodating to their applications.
What are the pitfalls or disadvantages of BNPL?
Mr. Steiger: There are some advantages of using BNPLs in general, for example consumers spending impulsively, late payments fees, and minimal credit checks — for some providers which could affect the customers in many ways instead of getting the benefits of the financial product.
From our end, we're making sure that these are pretty much handled properly. That's why we always allow customers to choose the installment plan they want and make sure that they're always on top of their repayments and we manage total exposure based on the customers capability to repay.
With the pervasive use of online shopping or purchases, what regulations can be employed to prevent consumer overspending?
Mr. Steiger: The regulations are fairly placed. If you look at the financing landscape in the past two years, there have been a lot of improvements. The Securities and Exchange Commission (SEC), in particular, has been proactively going after unscrupulous players. When it comes to the pitfalls of consumer overspending, we think that an installment product like BillEase where the consumer always has a clear schedule to pay off a purchase compares favorably with credit cards where many consumers run up a balance and then just keep making the minimum payment.
We believe that having a clear timeline to repay is a much better product, especially for customers who are new to credit. Most of our installments are also relatively short term so it does not create a long-term burden for customers.
What are the notable accomplishments that BillEase has done?
Mr. Steiger: Earlier this year, we reached over 1.5 million+ users and/or app downloads and we plan to triple this in the next one to two years as we continue to roll out new products and partnerships. On strategic partnerships, we've been able to work with top retailers in the country and five major payment processors, which pretty much put us ahead and allows us to become as ubiquitous as possible for consumers and retailers.
What can consumers expect in the BNPL services in the country? In BillEase, particularly?
Mr. Steiger: If you look at the consumer finance space in the Philippines, this is still a seriously supply-constrained segment. With a consumer lending over a GDP (gross domestic product) ratio of 4.3% (vs., for example, Indonesia with 10%) there is still a lot of pent-up demand — if you can develop the right products to serve this market. For BillEase, customers and merchants can expect more and more product offerings in the coming months.
Anything else you would like to share with us?
Mr. Steiger: So far, we have received very positive feedback from both customers and merchants. Our Play/App Store ratings are currently 4.8/5.0 — one of the highest in the Finance Category. We feel that this is just the start, as we gain momentum, and the increased level of general acceptance towards dealing with online financial solution providers and BNPLs in the Philippines, we are very excited with the potential future developments yet to come from BillEase. Customers see it as a convenient, and safe way to transact online, while also establishing a formal credit record.
Because BillEase was the first online Buy Now Pay Later (BNPL) in the market, there is always a natural hesitation at the beginning for fear of the unknown or even potentially fraud. However, as people get more comfortable dealing with online transactions, and with our ever-increasing footprint and visibility, we feel more customers would feel safe and confident in transacting with BillEase. Merchants are happy that their customers can buy what they want and pay for it in a more convenient manner. Our merchant partners have grown close to 1,000 merchants — including some of the country's biggest names – and we foresee this growth to continue. Our recent partnership with Philippine Airlines and Giordano, KitchenAid, BAYO, Power Mac Center for in-store POS financing are recent examples of our ever-expanding merchant partners. — Abigail Marie P. Yraola
Visit First Digital Finance Corp. website at https://www.firstdigitalfinance.com/ and BillEase at https://billease.ph/ to know more about them.