How to establish an employee suggestion program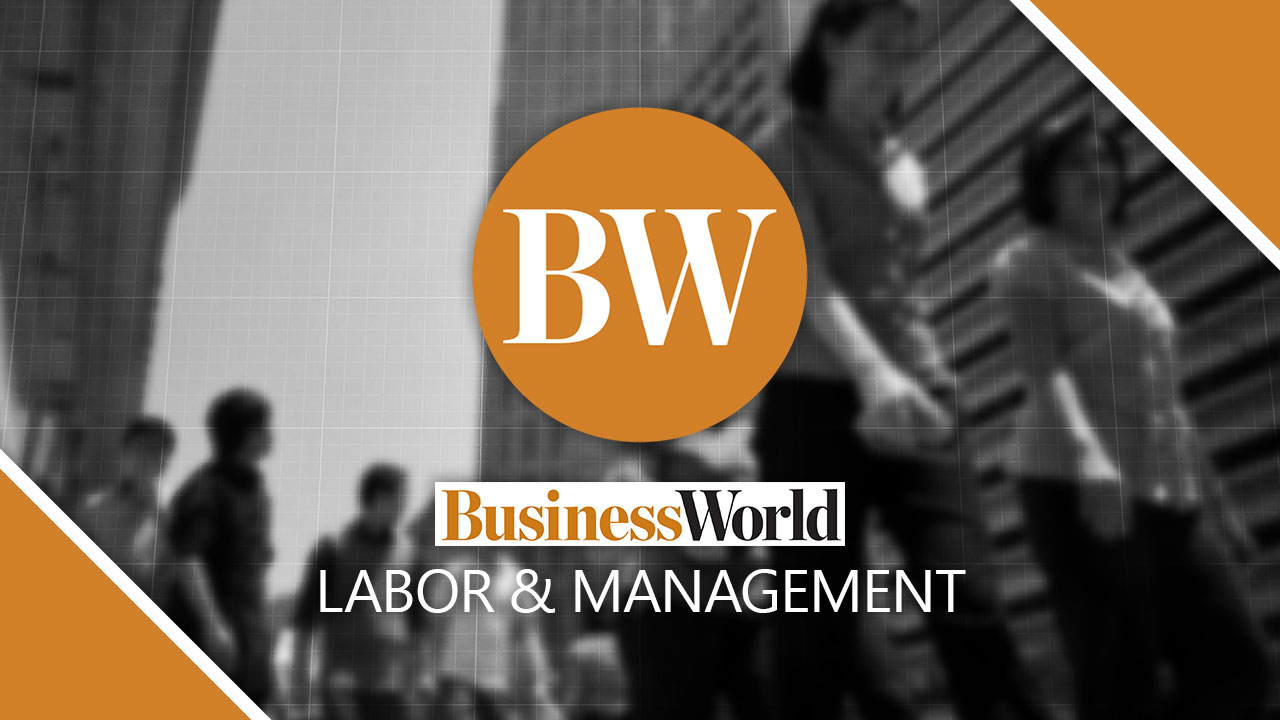 A candidate had just finished what he felt was a stirring campaign speech in an online forum. He asked the audience: "Are there any questions?" A voice boomed from out of nowhere: "I have one question: Barring the result of surveys, who do you think is your biggest competitor in this election?"
We learn from experience that we all get excited when we talk about ourselves while ignoring the strengths of other competitors and stakeholder. That's how politicians think. They often magnify their strengths and ignore their weaknesses. This is a one-sided approach.
The same thing is happening in the workplace. Managers don't want to admit they are part of the problem. This happens all the time when they can't maintain a work environment that encourages workers to contribute ideas. More often than not, they would simply ask workers to do this and that, without realizing what's missing.
Taiichi Ohno (1912-1990), one of Japan's leading industrial engineers and co-creator of the Toyota Production System, was right when he said: "Having no problems is the biggest problem of all."
You were asking me what is wrong with your organization, except that I haven't looked closely at your management policies and procedures. So, how can I help you? I can only give you some basics on how Toyota and other dynamic organizations carry out their time-tested employee suggestion program (ESP).
BASIC FORMULA
If organizations want to benefit from ESP or any derivative scheme, they need to do a better job of studying best practices and adjust accordingly to the company's needs. You don't have to reinvent the wheel, but to come up with a better platform appropriate for your company's culture and specific needs. Here are the basic steps:
One, create or revise the company's mission, vision, and value statements. Without a guiding light, you'll be constantly in the dark. Many of these are motherhood statements but that happens only because management often forgets about it. For example, how do you intend to operationalize customer satisfaction, excellence in service, or quality orientation, in real, absolute terms?
Two, establish or review the company's quality management system. QMS is the focal point, secretariat, internal expert, and repository of all tools and techniques related to quality and productivity improvement. It's like having another job function in a department or division to ensure continuity. To ensure unhampered operations, it could be a part of human resources, quality assurance or the operations department, regardless of the nature of the business.
Three, make the employee suggestion program part of QMS. This requires the creation of a system that allows employees to process their ideas with the help of an ad hoc team in the form of a quality circle, productivity team or kaizen team. This is to ensure that their ideas are processed with the help of other workers through a consensual decision-making process.
Four, have a QMS steering committee to supervise such program. It must have an organizational structure with four levels composed of the Chief Operating Officer or General Manager as the Chairperson. The next level is composed of department managers, while the line supervisors must personally carry out the coaching and screen all employee ideas. The fourth level is composed of all employees acting like an army of problem-solvers.
Five, create a training program or similar platform to promote QMS. Make it easy for all workers to create and process their ideas. This means teaching them tools and techniques to generate ideas using problem-solving tools and decision-making approaches. You can't simply leave the workers to contribute their ideas without a coherent policy or specific tools to process their ideas.
Last, reward and recognize people with a good number of ideas. It does not have to be cash. Some companies follow the lead of credit card companies. The earned points can be redeemed in exchange for home appliances, devices, and accessories. This is acceptable to most workers as it offers a tax-free situation for both the workers and their organization.
My experience tells me that money is often the most expensive way to motivate people. But if you treat your workers right, they will reciprocate in more ways than you can imagine.
Have a chat with Rey Elbo via Facebook, LinkedIn or Twitter or send your workplace questions to elbonomics@gmail.com or via https://reyelbo.consulting