Lawmakers to tackle bills seeking to ease limits on ownership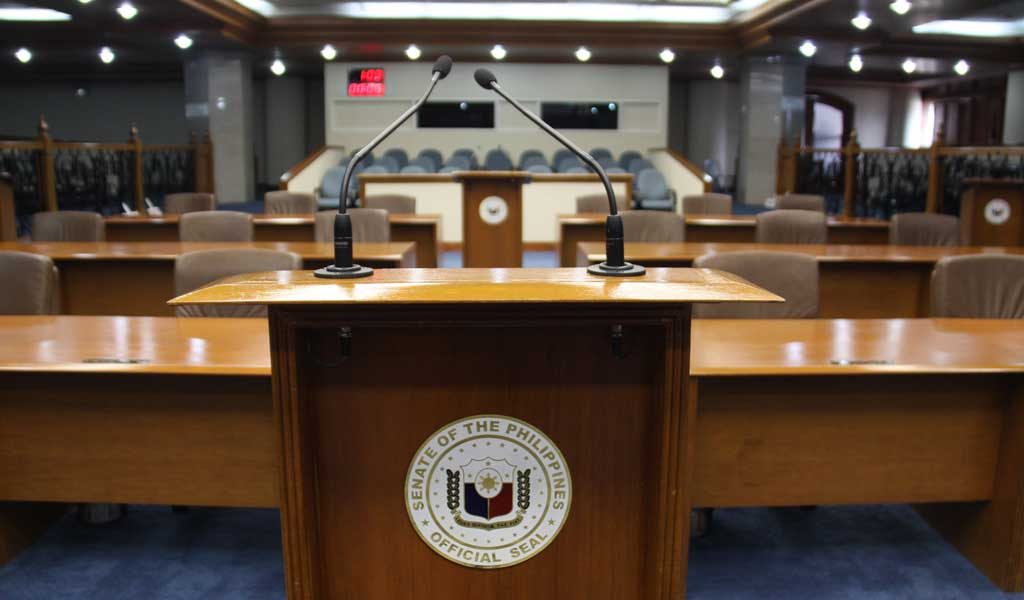 By Bianca Angelica D. Añago, Reporter
SENATORS will tackle economic bills that seek to ease foreign ownership limits, while congressmen will focus on bills on employment, education and pandemic recovery when Congress resumes sessions on Monday.
The Senate will prioritize measures seeking to amend the Public Service Act and Foreign Investment Act, Senate President Vicente C. Sotto III in a Viber message.
These bills were likely to be approved by August, Senate Majority Leader Juan Miguel F. Zubiri said in a Viber message.
Senators would also try to pass changes to the Retail Trade Liberalization Act by lowering paid-in capital requirements, he added.
Measures seeking to change the Public Service Act and Foreign Investment Act were both pending on second reading. The House of Representatives approved the changes to the first law in March 2020 and the second in Sept. 2019.
The bill seeking to amend the Public Service Act will open some public sectors to foreign ownership such as transportation and telecommunications.
Meanwhile, the bill that will amend the Foreign Investment Act will lower the required number of direct local hires for foreign companies.
Changes to the Retail Trade Liberalization Act were approved on third reading in May. The House of Representatives approved its counterpart measure in March 2020.
The Legislative-Executive Development Advisory Council identified these as priority measures by to be passed before Congress' sine die adjournment on June 4. President Rodrigo R. Duterte certified the measures as urgent, which allows both Houses to pass these on second and third reading at one session.
Mr. Sotto said they would exert best efforts to pass other priorities such as the bill that seeks to create a department for migrant Filipinos, which was approved by the House of Representatives last year. Mr. Duterte has certified this as urgent and was among the bills targeted by the council to be passed by yearend.
"We also committed to finish the Department for Migrant Filipinos by August," according to Mr. Zubiri.
Meanwhile, the majority floor leader said it might be better to incorporate the third stimulus package in the 2022 national budget. Congressmen in June approved on third reading the more than P400-billion third stimulus package.
He said the Senate might become too busy with the national budget and might not have time to discuss economic Charter change, which congressmen have approved.
Mr. Duterte on June 24 also urged the Congress to pass the administration's last two tax reform measures under the Comprehensive Tax Reform Program. These are the Real Property Valuation and Assessment Reform Act and Passive Income and Financial Intermediary Taxation Act.
The House approved the two measures on third reading in 2019. The bills are pending at the Senate committee level.
Mr. Duterte remains popular, with a year left before his six-year term ends, said Maria Ela L. Atienza, a political science professor at the University of the Philippines.
"While our Constitution bars him from running again, his popularity and dominance may still contribute to having some of his priority bills passed into law," she said in an e-mail. "Because it is also his last year, many of his allies would also like to make sure that some of these bills are passed into law as part of his so-called legacy."
Ms. Atienza said the government should continue to improve its coronavirus pandemic response and boost the chances of his chosen presidential candidate at next year's elections.
She noted that the fact that Mr. Duterte was considering running as vice president might be a strategy to remain relevant and threaten the "still weak opposition."
Meanwhile, Party-list Rep. Enrico A. Pineda said his committee would push bills seeking to strengthen workers' security of tenure, protect independent contractors in the film, television and radio entertainment industry, and promote the welfare of freelancers.
He said the committee would try to "strike a balance between labor and management."
The House committee on public accounts would also review the Education department's budget for textbooks, Quezon City Rep. and committee chairman Jose C. Singson, Jr. said.
Albay Rep. Jose Ma. Clemente S. Salceda also cited the need to create new revenue streams, such as through a well-regulated gaming sector.
"The week after the state of the nation address, I believe the House and the Senate will agree on a ratified version of the tax regime on Philippine offshore gaming operations," he said.
The House would also prioritize proposed changes to Foreign Investment Act, Public Service Act and the Retail Trade Liberalization Act because as these will be "critical to increasing foreign direct investments and creating new jobs."