Yields on BSP's term deposits drop on lower March inflation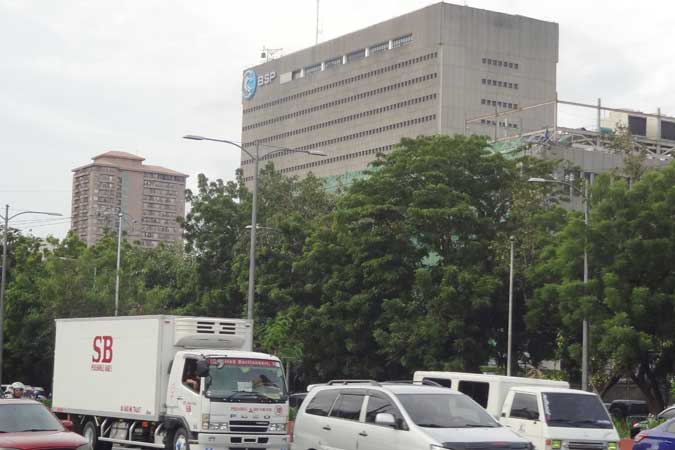 YIELDS on the central bank's term deposits inched down on Wednesday following the slower inflation print recorded in March.
Bids for the term deposit facility (TDF) of the Bangko Sentral ng Pilipinas (BSP) amounted to P651.115 billion on Wednesday, higher than the P490-billion offer but failing to beat the P685.078 billion in tenders seen last week.
Broken down, the seven-day term deposits attracted bids worth P191.731 billion, surpassing the P140 billion on the auction block but lower than the P226.288 billion in tenders last week.
The one-week tenor fetched rates ranging from 1.7% to 1.825%, slightly narrower than the 1.7% to 1.85% band seen on March 31. With this, the average rate of the debt papers inched down by 4.38 basis points (bps) to 1.7842% from 1.828% in the previous auction.
Meanwhile, bids for the 14-day deposits amounted to P459.384 billion, above the P350-billion offering on Wednesday and the P458.79 billion in tenders seen a week ago.
Banks asked for yields spanning from 1.75% to 1.8625%, narrower than the 1.7% to 1.8924% range last week. This caused the average rate of the two-week papers to decline by 2.96 bps to 1.8431% from 1.8727% previously.
The BSP did not offer 28-day deposits for the 24th straight auction to give way to its weekly auction of bills with the same tenor.
The TDF and the BSP bills are tools used by the central bank to gather excess liquidity in the financial system and guide market interest rates.
Rizal Commercial Banking Corp. Chief Economist Michael L. Ricafort said the decline in term deposit yields reflected market sentiment on the March inflation data released by the government on Tuesday.
Inflation eased in March after climbing for five consecutive months, the Philippine Statistics Authority reported on Tuesday.
Headline inflation was at 4.5% in March, slowing from the 4.7% print in February but faster than the 2.5% seen in March last year. It also fell within the 4.2-5% estimate given by the BSP for the month.
Inflation averaged at 4.5% for the first quarter, beyond the BSP's 2-4% target for 2021.
The central bank expects inflation to average 4.2% this year before easing to 2.8% in 2022. BSP officials have said the inflation path is likely to ease below the midpoint of the 2-4% target towards the fourth quarter.
BSP Governor Benjamin E. Diokno has said the central bank will remain accommodative to support economic recovery but will continue to watch out for  potential second-round inflation effects, such as wage and transport fee hikes. — Luz Wendy T. Noble