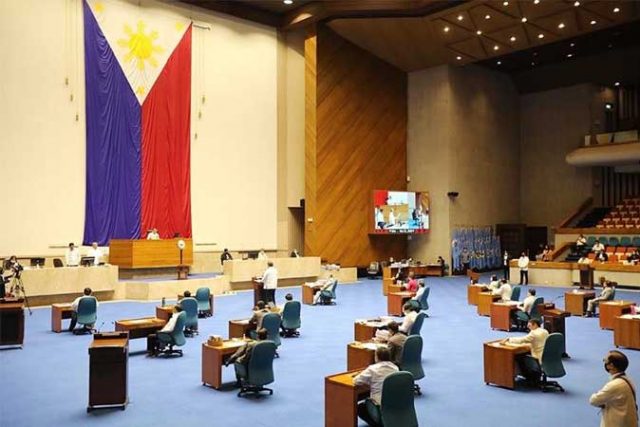 PROPOSALS to amend the Public Service Act (PSA) could be delayed, though other priority legislative items like amendments to the Foreign Investments Act of 1991 and the Retail Trade Liberalization Act of 2020 could be approved sooner, a key legislator said.
On Wednesday, AAMBIS-OWA Party-list Rep. Sharon S. Garin said legislators recently met with the Legislative-Executive Development Advisory Council on the three measures, all certified by President Rodrigo R. Duterte as urgent.
The House versions of the amendment bills have been approved on third reading while the Senate is still deliberating its own bills seeking to amend the Public Service Act and the Foreign Investments Act.
Ms. Garin said while discussions on the Foreign Investments bill at the Senate have been promising, the PSA amendments have fallen behind in the approval process.
"The Foreign Investments Act… is going along. It has a good chance na matatapos siya (to be finished) before the break. 'Yung Public Services Act, medyo complicated 'yun (that is a bit more complicated). I don't know if they can finish but they are trying," she said.
Ms. Garin said the Senate and the House of Representatives will begin the bicameral conference for the Retail Trade amendment bill soon. The Senate approved its bill earlier this month.
Congress will go on sine die adjournment on June 2.
Ms. Garin said that the proposed Bayanihan to Arise as One Act, known informally as the Bayanihan III stimulus package, is not deemed a priority measure.
"Bayanihan III is not in their priority of the executive. It is a priority of the House and then eventually the Senate," she said, adding that the three investment-liberalization bills are the top priority for the executive.
The House of Representatives has approved the Bayanihan III bill on second reading. — Gillian M. Cortez