Comprehensive industry database needed to improve food production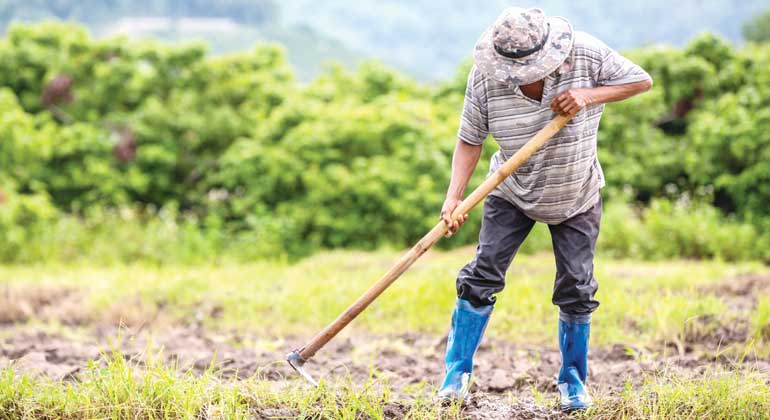 THE PHILIPPINES needs to develop a comprehensive farming-industry database to improve food production and GUIDE policy decisions, food advocacy group Tugon Kabuhayan said.
Tugon Kabuhayan co-convener Norberto O. Chingcuanco said in a virtual briefing Monday that especially for fisheries production, the government needs to compile updated information on volume and value of production in ponds, cages, and other areas where the commodities are located.
"Reliable data will guide us what and when to produce and help us evaluate whether imports are indeed necessary for a certain commodity and season," Mr. Chingcuanco said.
He said food production can be improved by reducing the agriculture sector's postharvest losses, noting that around 25% is usually lost in the supply chain.
He added that in terms of the fisheries subsector, the Philippines can produce more than it requires, with the surplus exportable.
"We can become a dominant exporter while still caring for and providing gainful economic growth to local communities. All these are possible if we produce efficiently, sustainably, and responsibly," Mr. Chingcuanco said.
Mr. Chingcuanco added that the agriculture and fisheries sector can benefit from the development of better farm-to-market links while bringing to the mainstream value-added products and processing.
"A circuitous and relatively long multi-layered marketing chain in the fishing sector results in more losses and, of course, higher prices," Mr. Chingcuanco said.
"If managed well, the industry will generate more jobs. We are also looking at promoting the consumption of processed commodities. This will definitely contribute to job creation. In our estimate, even if only half of the urban population patronizes deboned milkfish (bangus), this will create additional 7,000 jobs in a year. That is the beauty of value-adding," he added.
Tugon Kabuhayan said it hopes the upcoming National Food Security Food Summit staged by the Department of Agriculture on May 18-19 will result in a clear plan for the farm sector.  
"The initiative is important to properly assess and plan for food security in light of the projected growth of the population and the many uncertainties brought about by the pandemic and the ongoing activities in the West Philippine Sea," it said.  — Revin Mikhael D. Ochave