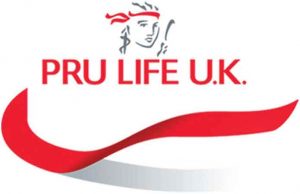 UNIT investment trust funds (UITF) are expecting volatile conditions as a result of the pandemic, and will be greatly aided by relief measures offered by regulators, an official with Pru Life UK Investments said.
"The effect will obviously hit all of us here in the industry, especially with such a rapid decline in prices. But one of the things that we are looking at is actually how we manage those risks," Charles Wong, assistant vice president and head of Pru Life UK Investments said in an online media launch of the company's new UITF products.
Regulatory relief measures will help the industry weather short-term headwinds, Mr. Wong added.
UITFS will be allowed by the Bangko Sentral ng Pilipinas (BSP) to go beyond their 15% exposure limit as long as the breach is corrected within 30 calendar days after the lifting of the enhanced community quarantine (ECQ).
"With the BSP relaxing that 15% rule… some investment fund managers can increase (holdings) in companies that are defensive in nature, those with consistent dividends, those who will do well in such an environment," he said.
Pru Life UK Philippines President and Chief Executive Officer Antonio G. De Rosas said that the financial insurance market was growing in early 2020, taking it is a sign that the market will be able to withstand short-term challenges.
"We are here to stay for the long term… We think we can overcome this problem that we face today," Mr. De Rosas said.
He added that clients should take advantage of the lower prices to start investing or to grow their funds.
"The best (time) to come in is when prices are depressed… This is a temporary thing," he said.
In its briefing, Pru Life UK Investments launched three UITFs targeted at various types of investor.
"Demand for asset management and trust products is on the rise as consumers seek options to better manage their personal finances," Pru Life UK Investments Director Lee Longa said.
Among the new products is the PRUInvest PH Equity Index Tracker Fund which is tied to the performance of the Philippine Stock Exchange Index.
The PRUInvest PHP Dynamic Equity Fund is configured for long-term capital growth, targeting firms with steady growth in income.
Meanwhile, the PRUInvest USD Intermediate Term Bond Fund is positioned as a moderate-growth fund invested in dollar-denominated government bonds and fixed-income instruments. — Luz Wendy T. Noble