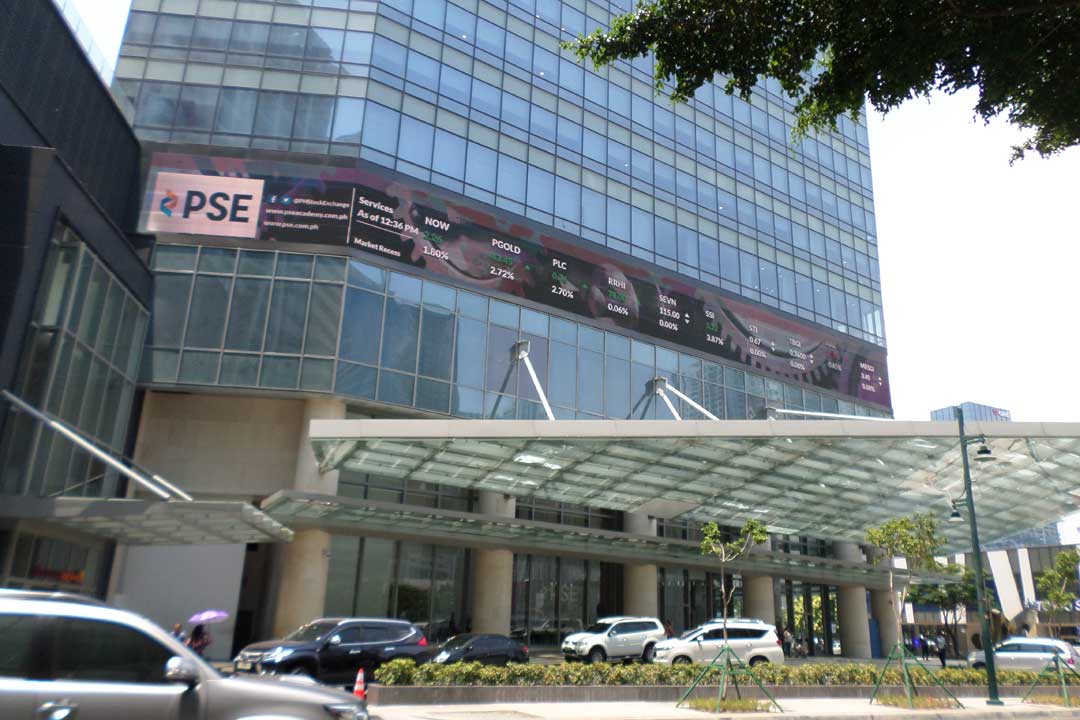 MARKET operator Philippine Stock Exchange, Inc. (PSE) is seeking to amend the revised trading rules as it is eyeing volume-weighted average price (VWAP) and algorithmic trading.
In a proposed circular posted on Sept. 5, the PSE sought comments from interested parties on its consultation paper containing the changes and the implementing guidelines on VWAP trading and algorithmic trading.
Under the proposal, the PSE plans to insert a provision related to VWAP trading that will become the new Article 6 of the revised trading rules.
The PSE defines VWAP trading as the "use of volume-weighted average price in the execution of transactions through the PSE trading facility."
"In PSE, there is currently no facility for trading at VWAP. To enable investors to execute trades on a trading day using that day's full-day VWAP, the Exchange proposes to provide execution and reporting facility for VWAP trades within 15 minutes before market close," the PSE said in the consultation paper.
 "A number of market participants prefer to trade at the VWAP of a security as a matter of trading strategy," it added.
The PSE said Bursa Malaysia (BM) and the Stock Exchange of Thailand (SET) allow trading at VWAP, but are different in terms of execution facility and the timing of execution of the trades.
Aside from VWAP trading, the PSE also proposed that provisions allowing algorithmic trading be inserted in the revised trading rules.
It also suggested that the direct market access (DMA) rules be incorporated in the revised trading rules.
While the PSE's DMA rules prohibit algorithmic trading, the market operator has granted exemptions.
"Algorithmic Trading pertains to the use of electronic trading platforms for entering orders to the PSE, with an algorithm deciding aspects such as timing, price, or quantity of the order without human intervention. It may also be referred to as algo, strategic or conditioned order," the PSE said.
"Algorithmic Trading strategies involve making trading decisions based on predefined rules or conditions that are programmed into the trading facilities. It enables the market participants to ensure rule-based decision-making," it added.
According to the PSE, algorithmic trading has been an acceptable and ongoing practice in other exchanges due to its advantages over strategic manual trading.
It added that the practice is being done in markets such as the SET, Thailand Futures Exchange, Singapore Exchange Derivatives Trading Ltd., and Singapore Exchange Securities Trading Ltd.
"Some of these advantages are related to trading accuracy, speed, and the ability to trade based on logical strategies," the PSE said.
Sought for comment, Rizal Commercial Banking Corp. Chief Economist Michael L. Ricafort said via mobile phone that the move seeks to align the Philippines with practices done in other markets.
"The proposal is to adapt to new global developments and trends in able to better respond to the requirements of the investing public, provided that it is aligned with global best practices, especially on risk management," Mr. Ricafort said.
The PSE said interested parties could submit their comments and requests for clarifications until Sept. 19. — Revin Mikhael D. Ochave