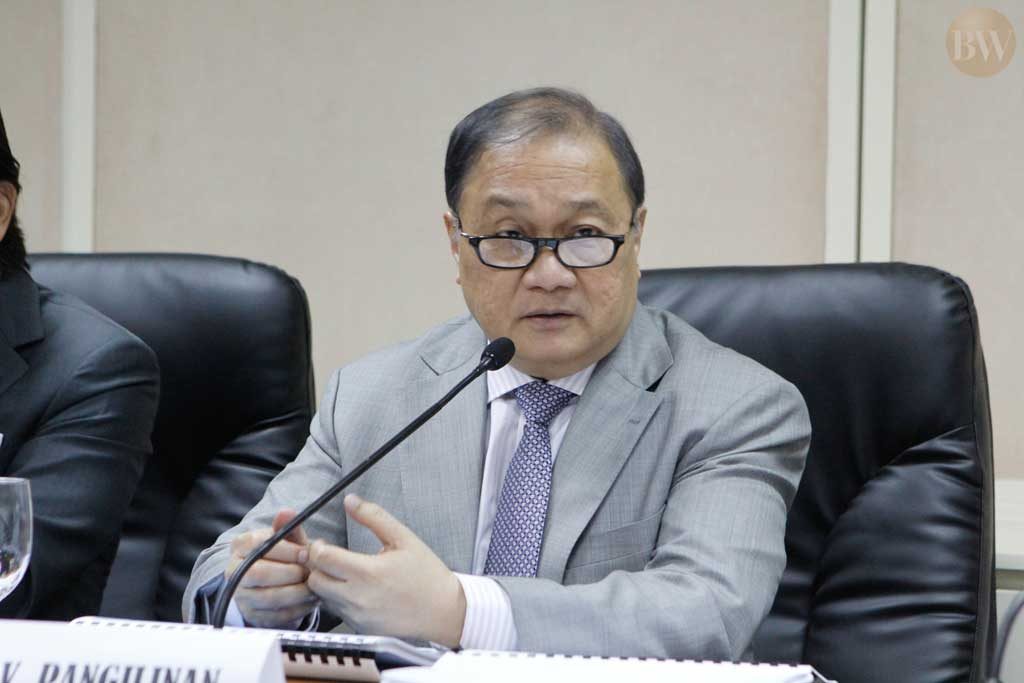 PLDT Inc. Chairman Manuel V. Pangilinan said the company saw "encouraging" numbers at the start of 2022 despite typhoon Odette's impact on its operations in the Visayas and Northern Mindanao.
The company said that additional costs incurred as a result of the typhoon are expected to be booked in the first quarter of 2022, including repair or restoration costs incurred following the last quarter of 2021.
"But the overall profit picture is better than last year, so there is continuing growth," Mr. Pangilinan said during a briefing on Thursday, referring to the month of January.
"Part of the reason is that growth in our opex (operating expenses) is typically slow in the initial months of the year; but overall, the  January results are quite encouraging," he added.
PLDT Chief Finance Officer Anabelle L. Chua said: "Certain areas in the Visayas were quite badly hit and that included poles toppled down and electricity not quite being restored, so we kind of felt the aftermath of that."
"There is a bit of impact on our ability to really ramp up to the level we want because of these unforeseen events, but that is something that we are managing," she added.
The company saw its fourth quarter revenues decrease slightly quarter on quarter by 1% to P12.5 billion, dampened by rebates of around P400 mbillion given to its Home customers due to the impact of the typhoon.
PLDT's net income for 2021, which includes exceptional costs, grew by P2.1 billion or 9% to P26.4 billion
The company's total service revenues for 2021 went up 6% to P182.1 billion from P171.5 billion in 2020.
Revenues from the company's consumer and enterprise segments increased 7% to P176.1 billion from P165.3 billion.
Its telco core income, which excludes the impact of asset sales and Voyager Innovations, Inc., rose 8% to P30.2 billion last year from P28.1 billion in 2020.
EBITDA, or earnings before interest, taxes, depreciation, and amortization, reached P96.2 billion in 2021, up 8% from P88.8 billion previously.
PLDT has set its capital expenditure (capex) guidance for 2022 at P76 billion to P80 billion, lower than the P89 billion capex last year.
"We are determined to strengthen our financial standing as we focus on generating positive free cashflow," Mr. Pangilinan said.
PLDT shares closed 1.09% higher at P1,850 apiece on Friday.
Hastings Holdings, Inc., a unit of PLDT Beneficial Trust Fund subsidiary MediaQuest Holdings, Inc., has a majority stake in BusinessWorld through the Philippine Star Group, which it controls. — Arjay L. Balinbin