Duterte adviser, Aliw also get ABS-CBN channels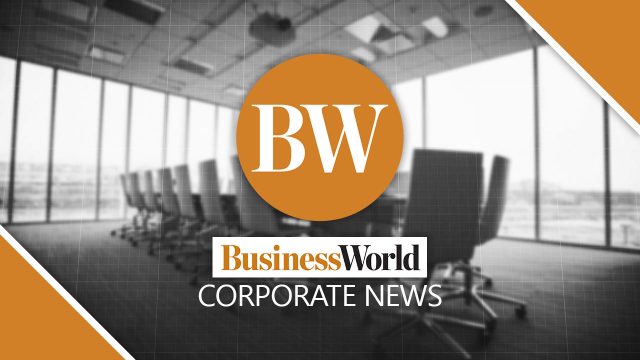 By Arjay L. Balinbin, Senior Reporter
THE National Telecommunications Commission (NTC) announced on Wednesday that it had also granted Sonshine Media Network International, the broadcasting arm of a church led by President Rodrigo R. Duterte's spiritual adviser, Apollo C. Quiboloy, a provisional authority to operate a digital television (TV) broadcasting system in Mega Manila using Channel 43.
Channel 43 is where ABS-CBN used to air its TV Plus programs like Teleradyo, Jeepney TV, Yey!, Asianovela Channel, and CineMo, among others.
The regulator granted the same provisional authority to Aliw Broadcasting Corp., allowing it to use Channel 23, where ABS-CBN used to air its Sports+Action programs.
Aliw Broadcasting and Sonshine Media (Swara Sug Media Corp.) were second and third applicants, respectively, for an available digital TV frequency since 2007, the NTC said in a statement.
Founded by businessman Antonio L. Cabangon-Chua, Aliw Broadcasting currently operates Home Radio and DWIZ radio stations.
The NTC said late on Tuesday that it had initially awarded digital Channel 16 and analog Channel 2 to the Villar-linked Advanced Media Broadcasting System (AMBS), the first applicant that had been waiting for 16 years for an available TV frequency.
The Channel 2 assignment is only temporary as the analog shut-off is scheduled to take place in 2023.
In a phone interview, Deputy Commissioner Edgardo V. Cabarios said AMBS requested to also get the analog Channel 2 for simulcasting because "there are still many who cannot afford the set-top box for the digital TV."
The House Committee on Legislative Franchises approved on Sept. 14, 2021 the sale, transfer or assignment of the controlling interest in AMBS to Planet Cable, Inc.
Through Planet Cable, the Villar-led Prime Asset Ventures, Inc.'s telecommunications subsidiary Streamtech Systems Technologies, Inc. offers internet service to homes and businesses.
The Villar-linked company's takeover of the frequencies could lead to the return of duopoly in the broadcast industry, according to an analyst.
"Even when ABS-CBN was operating, television remained very concentrated, so at best, we'll just be returning to the duopoly there was before," Sonny A. Africa, executive director of think tank Ibon Foundation, said in a Facebook Messenger chat.
"Assuming that [the] Villar outfit will set up as many stations nationwide and have as expansive programs as ABS-CBN used to have, it's just restoring the duopoly," he added.
In a separate interview, Philippine Chamber of Commerce and Industry President George T. Barcelon said: "I'm surprised about the awards. Apparently, what we see is maybe this is the process itself that we're undergoing without our knowledge."
"I think it could be timely because we are heading into the national elections, and the campaign period starts Feb. 8," he added.
Information and communications technology rights group Democracy.Net.Ph Co-Founder Pierre Tito Galla said in a messenger chat that the Villar group getting channels is "not an issue."
"Make NTC transparent instead. ABS-CBN can request other channel assignment," he noted.
He said the Philippine Congress should pass a law amending or repealing completely and replacing Act No. 3846, the Radio Control Law, which was enacted in 1931 and made effective in 1932.
"It is 90 years old, and we need a spectrum management framework suited to the 21st century," Mr. Galla also noted.
Maria Ela L. Atienza, a political science professor at the University of the Philippines, said in an e-mailed reply to questions: "Aside from having family members in the two Houses of Congress and in the Cabinet, the Villars are known allies and supporters of the President. Quiboloy, of course, is a staunch supporter of the President."
"These developments are indicative of the continuing bad practice of patronage, clientelistic and family politics in the Philippines and the dominance of oligarchs and business people close to Malacañang.
"It does not indicate good business climate, and therefore bad for investors who are being given the message that they have to show support for the political elite faction in power to get contracts and licenses. Of course, these developments are also bad for independent media groups who are supposed to hold people in power accountable," Ms. Atienza added.
Asked how these developments will affect investor sentiment, American Chamber of Commerce of the Philippines Senior Advisor John Forbes said via e-mail: "Since foreign investors are not allowed to invest in media under a provision in the Philippine Constitution, this development will have no effect on such non-investment."
But Terry L. Ridon, convenor of InfraWatchPH, said in a separate e-mail: "It diminishes the investment objectives of the amendments to the Public Service Act (PSA), as this action shows serious political risk on future investments in the Philippines."
"We are still some distance knowing the exact language of the PSA (bill) with the bicam not even meeting yet," Mr. Forbes said.
Mr. Ridon added that the way forward now is for the media entities to step back from the awarded frequencies and wait for a new government to provide fresh mandates on the ABS-CBN question.
"This is most pressing on AMBS, which is owned by the Villar family, as they have a family member running for the Senate, and also served in the Duterte cabinet as public works chief," he said.
"The public would like to see whether the Villars will recuse themselves from this award, as this is a question that will always be raised to Mark Villar during the senatorial campaign."
Ibon Foundation's Mr. Africa said: "The frequencies going to Manny Villar are extremely disturbing if this is used to build a media giant like ABS-CBN and especially if the Marcos-Duterte tandem succeeds in taking the May 2022 elections."
"Only those few big business interests closest to power, privileged by their connections, and protected from harassment will be at ease," he added.
BusinessWorld tried to reach out to the Villar group to take its side.
When asked to respond to criticisms of the NTC's move, Mr. Cabarios said: "It so happened kasi na itong (that this) Advanced Media requested sa (in) Congress for the change of controling interest. Planet Cable (owned by the Villar group) bought into Advanced Media gaining controlling interest and Congress approved the resolution."
"Una kasi 'yan eh na nag-apply noon at nag-antay ng matagal, so 16 years na naghintay 'yan at nagkaroon na ng bakante, so tinignan 'yung mga applicants, eh una siya," he added.
(It's the first to apply back then and waited for so long, so it waited for 16 years and when a frequency became available, the applicants were reviewed, and it's the one ahead.)