Asia-Pacific CEOs optimistic of global economic growth in 2022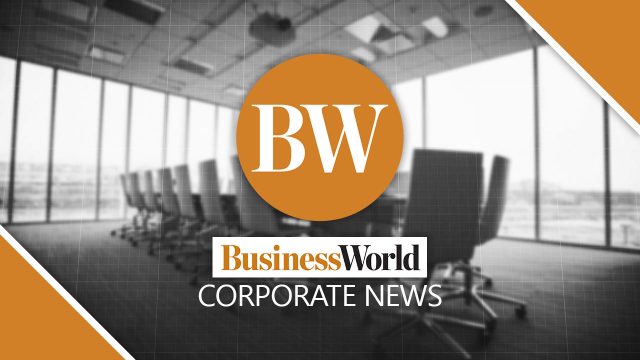 MORE THAN half of chief executive officers (CEOs) in the Asia-Pacific region are optimistic that the global economy will improve in 2022 amid the coronavirus disease 2019 (COVID-19) pandemic, according to a survey by PwC.
Roderick M. Danao, PwC Philippines chairman and senior partner, said during a virtual briefing on Wednesday that 76% of CEOs in the region showed increasing levels of optimism in 2022 based on PwC's Annual Global CEO Survey – Asia-Pacific.
"This year's optimism is an uptick of three percentage points than the 73% optimism level from a year ago and a full 41 points higher than 2020, when almost half (48%) of Asia-Pacific CEOs predicted a declining economy," PwC said.
According to Mr. Danao, 50% of CEOs in the Asia-Pacific region are either "very confident" or "extremely confident" in their revenue growth prospects for 2022.
He added that CEOs in Asia-Pacific are keen to expand in major economies led by the United States, China, Australia, and the United Kingdom.
Meanwhile, the PwC survey showed that the top threats considered by CEOs in the Asia-Pacific region include health risks, cyberrisks, and macroeconomic volatility.
It added that Asia-Pacific CEOs are most concerned about near-term effect to revenue regardless of the threat.
Further, the survey showed that CEOs in the region have made or are progressing a net-zero and carbon neutral commitment.
PwC said 60% of Asia-Pacific CEOs have either made or are progressing a net-zero commitment while 69% have either made or are heading towards a carbon neutrality commitment.
"Despite rising interest in climate change, nonfinancial outcomes as well as environmental, social, and governance (ESG), strategy is still primarily driven by business metrics such as customer/staff satisfaction and automation/digitization goals," the survey said.
"Much less well-represented, in strategies and compensation, are targets related to greenhouse gas (GHG) emissions and gender representation or racial and ethnic diversity. 19% or fewer of Asia-Pacific CEOs have such targets in their annual bonus or long-term incentive plan," it added.
Raymund Chao, PwC Asia-Pacific and China chairman, said the survey showed that translating global and regional economic fundamentals into revenue growth remains the priority among CEOs.
"What we are seeing is a diversification of those growth pathways with an increasing regional focus: goods and services produced and delivered in Asia for Asia, leveraging the very best of technology capabilities and local talent. In accessing and growing local talent pools, prioritizing their health and well-being is key," Mr. Chao said.
"Our findings also reveal a growing interest in embedding ESG practices into business resilience and transformation initiatives. This presents a real opportunity for business leaders to build trust and drive sustained outcomes for all," he added.
The PwC survey, which was conducted in October and November last year, interviewed 1,618 CEOs in Asia-Pacific countries, namely: Australia, Bangladesh, Cambodia, China, Hong Kong, India, Indonesia, Japan, Malaysia, New Zealand, Philippines, South Korea, Singapore, Sri Lanka, Taiwan, Thailand, and Vietnam. — Revin Mikhael D. Ochave