Local firms eye coal suppliers amid Indonesia export ban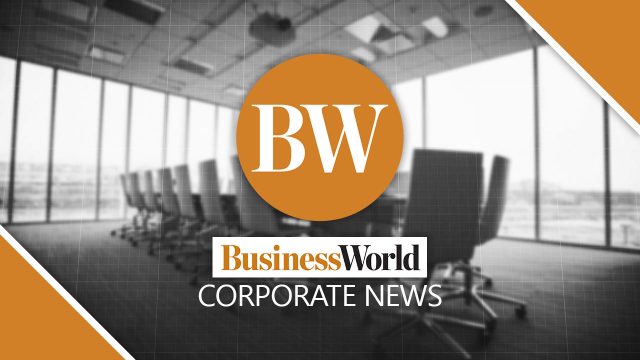 By Marielle C. Lucenio
PHILIPPINE companies with coal-fired power plants are looking at tapping other sources of the fossil fuel as they brace for the impact of Indonesia's ban on coal exports.
"In the period of the ban, scenario mapping shows no major disruptions taking place in our AboitizPower coal plants," Aboitiz Power Corp. President and Chief Executive Emmanuel V. Rubio told BusinessWorld on Thursday via e-mail, adding that the energy company's supply on-hand can stand above 30-day coal demand.
AboitizPower is currently tapping coal suppliers from Australia and Russia as these are the top three and four countries with most coal reserves aside from China, and have enough inventory to meet the company's requirements.
Meralco PowerGen Corp. (MGen) unit Global Business Power Corp. (GBP) has assured that existing supply is able to cover coal requirements for January and February.
"Nonetheless, we are looking at other sources should the ban extend beyond January," a representative of MGen-GBP told BusinessWorld in a Viber message on Thursday.
GBP imports its coal supply from Indonesia and sources locally from Semirara Mining and Power Corp. in Mindoro. The company has not provided specific figures on its existing supply by the deadline.
Meanwhile, San Miguel Corp. President Ramon S. Ang told BusinessWorld in a text message that he thinks the Indonesian Coal Exporters Association (ICMA) has a solution to the possible effects of the restriction globally, but didn't comment further.
Indonesia has said it plans to pause exports in January to secure coal supplies for domestic power plants, and President Joko Widodo on Monday warned miners would face sanctions if they fail to supply to local buyers, Bloomberg reported. However, there's still debate within the government over the proposal as producers want to access high-priced foreign markets, the report added.
Back home, coal accounts for more than half of the power generated in the Philippines in 2020, with imported coal having an 86% share of thermal energy used in the country. Of the coal imports, 96.88% are supplied by Indonesia, data from Department of Energy (DoE) for 2020 show.
Meanwhile, the Philippines in 2020 sourced a total of 42.476 metric tons of coal, of which 69.51% were imported, while 30.49% were locally sourced.
Despite their heavy dependence on Indonesia's coal, local energy companies have stayed optimistic.
"We remain optimistic on the lifting of the export ban. There is news that state-owned Indonesian utility Perusahaan Listrik Negara (PLN) has already secured an inventory of up to 7.5 million tons as of Jan. 5 and that The Ministry of Energy and Mineral Resources of the Republic of Indonesia (ESDM) and coal miners are discussing how to alleviate their domestic fuel obligations and work on long term strategies," AboitizPower's Mr. Rubio said.
Senator Sherwin T. Gatchalian, who chairs the Senate energy committee, called on the DoE to ready contingency measure to ensure sufficient coal supply and avoid possible coal price hike and blackouts.
"Part of the contingency measures should be to ensure the adherence of coal-fired power plants to the 30-day minimum inventory requirement (MIR)," he said in a statement on Thursday.
Mr. Gatchalian added that the government should already look into getting other suppliers in anticipation of the possible decline in stockpiles from Indonesia. — with Bloomberg