Latest REIT offerings highlight office spaces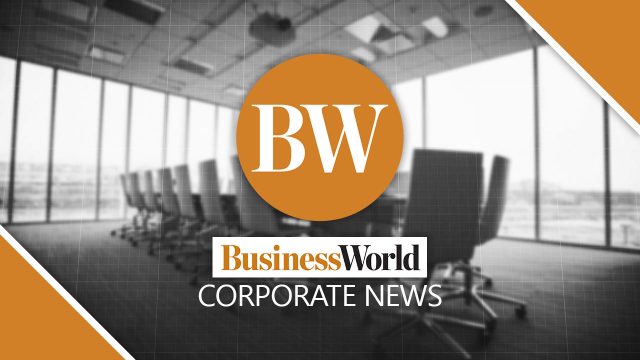 By Keren Concepcion G. Valmonte
TWO more companies are gearing up for the listing of their real estate investment trusts (REITs), both of which highlight office spaces in their portfolio when many organizations are adopting work-from-home measures and hybrid work is gaining traction.
Filinvest Land, Inc. (FLI) through subsidiary Cyberzone Properties, Inc. filed its registration statement for a REIT initial public offering (IPO) in March. Last week, Megaworld Corp. also filed with regulators for the listing of its MREIT, Inc.
"They are offering up properties which generate income similar to the first two REIT listings which is office leasing due to their consistency to generate stable revenues and the fact that it is much easier to manage than other commercial properties," AAA Southeast Equities, Inc. Research Head Christopher John Mangun said in an e-mail on Friday.
"Some have POGO (Philippine Offshore Gaming Operators) exposure which can have its own risk," COL Financial Group, Inc. Chief Technical Analyst Juanis G. Barredo said in a Viber message on Friday.
FLI's REIT portfolio includes 16 office buildings in Silicon Valley-inspired Northgate Cyberzone and one office tower in Cebu Cyberzone, majority of which is said to be occupied by multinational BPO (business process outsourcing) companies.
A mere 8.8% is occupied by traditional and retail tenants, while POGO tenants make up for 2.8%, Filinvest said.
Meanwhile, Megaworld's MREIT will include 10 key office assets, namely: 1800 Eastwood Avenue, 1880 Eastwood Avenue, E-Commerce Plaza, One World Square, Two World Square, Three World Square, 8/10 Upper McKinley, 18/20 Upper McKinley, One Techno Place, and Richmonde Tower, where Richmonde Hotel Iloilo is located.
MREIT's building tenants are also said to be mostly BPO companies, with lease contracts between five to 10 years. Megaworld envisions the REIT listing to be the largest office REIT in the Philippines, and eventually in Southeast Asia.
"Hybrid work-from-home arrangements and the rise of shared-office or co-working spaces may be a signal that the office leasing industry has peaked," Mr. Mangun said. "We were seeing this even before the pandemic which is why companies were more comfortable offering these properties."
It all comes down to dividend-yield, analysts said.
"If the yield is 5% and above as in the ASEAN region and expansion of assets in the REIT is readily accretive to the yield or cash dividend then this will be attractive to investors rather than create uncertainties at [these] times through construction of buildings," Diversified Securities, Inc. Equity Trader Aniceto K. Pangan said in a text message on Friday.
"We're looking at giving out 100% of the NOI (net operating income)," Filinvest Land President Josephine Gotianun-Yap said, adding that they are looking at offering the mid-five percent area.
Shares of Filinvest's REIT will be offered at P8.30 at most. Ms. Gotianun-Yap also said they will look into infusing more properties into the portfolio once these reaches the criteria of REIT guidelines.
Meanwhile, Megaworld's REIT is looking at a dividend of 4.1% for year ending June 2022 and 4.5% by June 2023 based on its forecast earnings. It has a maximum price of P22 per share.
COL Financial Group's Mr. Barredo said that yields would have to be kept attractive.
"Investors will have to make decision based on the quality of the REIT and their yield — if lower than 5 to 4% — it may be lukewarm unless rates fall further," Mr. Barredo said.
It is believed that the timing for these upcoming listings is better, factoring in last year's performance in their valuations.
"More and more investors are getting comfortable with the new instrument which is attracting more companies to consider this fund-raising activity," Mr. Mangun said.
"I think there will be more demand once companies offer up other types of income-generating properties like retail malls, industrial [such as] warehousing, cold-storage, terminals or in hospitality (like) hotels, resorts, events venues, theme parks)," he added.