PSEi seen to reach 8,100 by yearend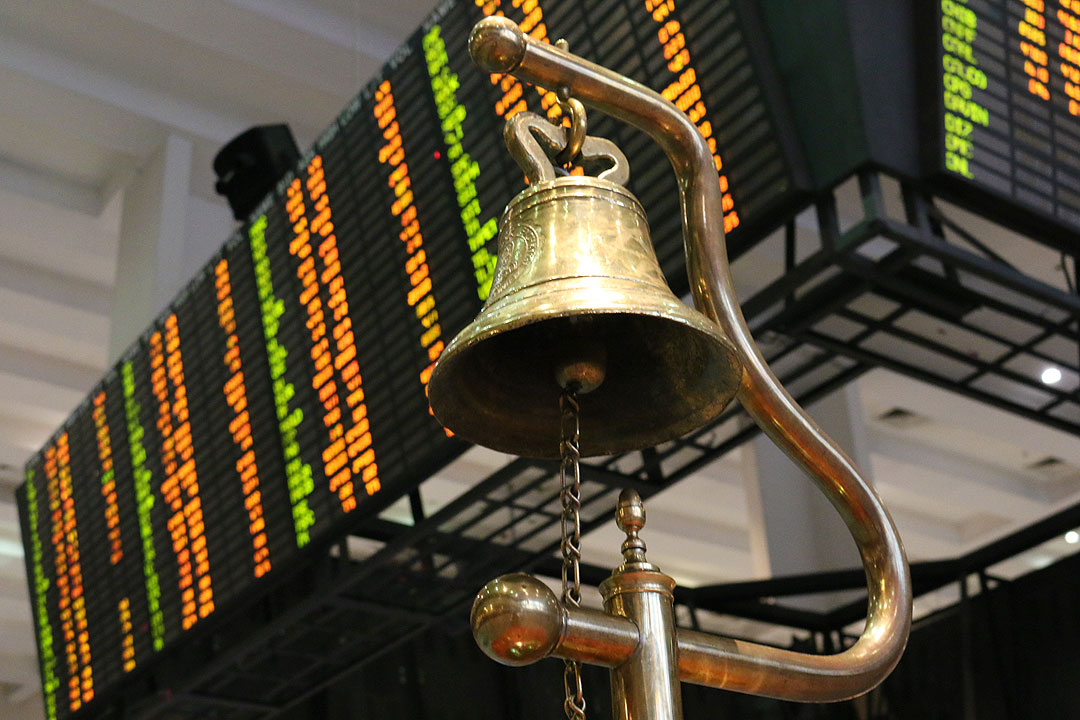 By Keren Concepcion G. Valmonte, Reporter
FIRST Metro Investment Corp. (FMIC) is expecting the benchmark Philippine Stock Exchange index (PSEi) to potentially hit an 8,100 high in 2022.
In a briefing on Tuesday, FMIC said it is expecting the 30-member PSEi to post a 13% to 15% growth this year, to close around 7,900 to 8,100 by yearend.
"The biggest event that is yet to be priced in by the PSEi is the fact that we are going to be returning to the pre-pandemic GDP (gross domestic product) by the end of this year," FMIC Vice-President and Research Head Cristina S. Ulang said.
FMIC is expecting the economy to go "back on track" this year with a GDP growth of 6% to 7%, on the back of sustained domestic demand, easing inflation, election-related spending, and the government's spending on the country's infrastructure projects.
However, some of the key risks for the stock market include new coronavirus disease 2019 (COVID-19) variants, high inflation, higher interest rates, the slowdown of global economic growth, and power supply shortage.
Ms. Ulang said there are "so many industries that are very promising and buoyant during election years." This includes durable equipment, construction, finance or insurance, information and communications technology (ICT), communication, restaurant and hotels, recreation and culture, electricity, and the wholesale or retail industries.
Election years also point to "possible" foreign buying. Some of the election spending stock beneficiaries FMIC named are Universal Robina Corp., Jollibee Foods Corp., Ginebra San Miguel, Inc., Bloomberry Resorts Corp., and GT Capital Holdings, Inc.
"[These] are all benefiting from the reopening of the economy," Ms. Ulang said.
FMIC expects corporate earnings growth to go up to 35% this year from 28% last year. This may be a catalyst to improved investor sentiment.
For more stock picks, Ms. Ulang said issues that give dividends "that are superior than the bench fixed income rate" are preferred such as Globe Telecom, Inc., PLDT, Inc., and Converge ICT Solutions, Inc.
Stocks in the energy sector were also emphasized like AC Energy Corp., Manila Electric Co., and Semirara Mining and Power Corp., or companies with renewable energy projects.
"Inflation plays, we like the mining issues because of the improved regulatory climate and strong demand for electric vehicles, for nickel, and basic metals. Of course, we like the banks," Ms. Ulang said.
These issues include Philex Mining Corp., Nickel Asia Corp., Semirara Mining, Metropolitan Bank & Trust Co., BDO Unibank, Inc., and the Bank of the Philippine Islands.
FMIC is also optimistic on stocks in the infrastructure and logistics sector as well as real estate investment trust issues such as Metro Pacific Investments Corp., Aboitiz Equity Ventures, Inc., DMCI Holdings, Inc., MREIT, Inc., and Filinvest REIT Corp.
Stocks that are "global trade beneficiaries" and issues riding on the growth of e-commerce are also recommended, like AyalaLand Logistics Holdings Corp. and International Container Terminal Services, Inc.