Peso may rise ahead of remittance data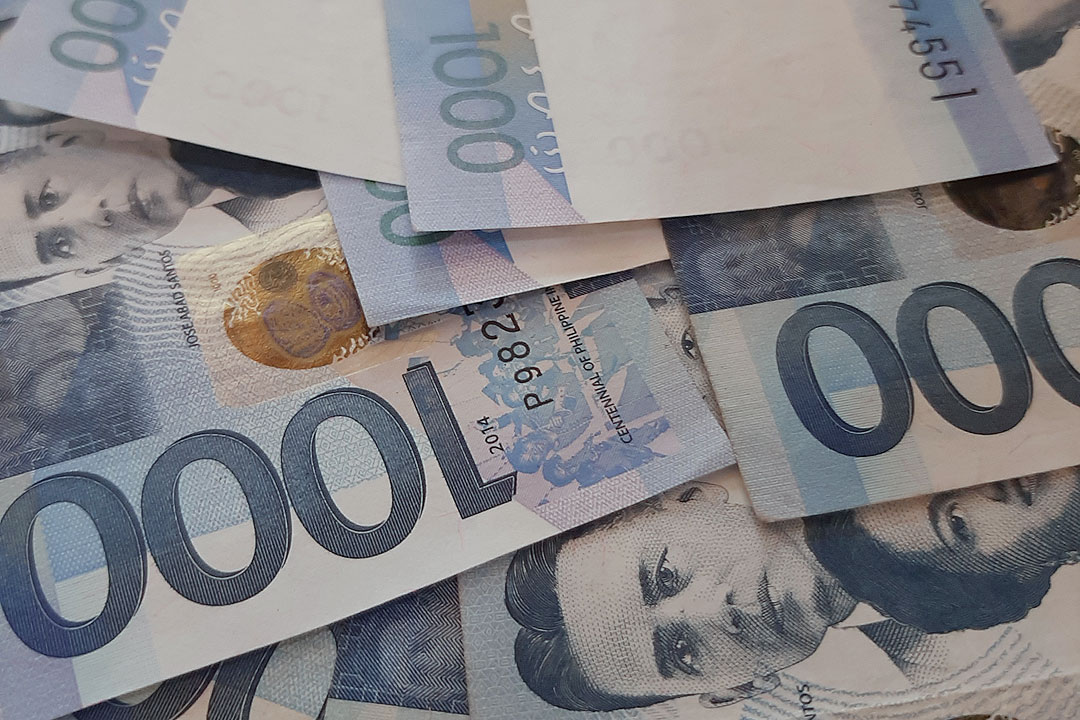 THE PESO may appreciate versus the greenback this week on expectations of strong remittances, although upbeat US data may support the dollar.
The local unit finished trading at P51.34 per dollar on Friday, shedding 10.5 centavos from its P51.235 close on Thursday, based on data from the Bankers Association of the Philippines. It also weakened by 20 centavos from its P51.14-a-dollar finish on Feb. 4.
The peso weakened after hawkish signals from a US Federal Reserve official, Rizal Commercial Banking Corp. Chief Economist Michael L. Ricafort said in a Viber message.
St. Louis Federal Reserve Bank President James Bullard said on Thursday that he would like to see a full percentage point increase in interest rates by July, Reuters reported. His statement came after the release of inflation data.
Fed officials have been providing forward guidance about a possible rate hike by March, and quicker inflation bolsters the case for policy tightening.
The US consumer price index increased 7.5% year on year in January, the quickest in four decades. It was faster than the 7.3% median estimate in a Reuters poll and the 7% in December.
The decline in global oil prices for consecutive days also guided exchange rate movements last week, UnionBank of the Philippines, Inc. Chief Economist Ruben Carlo O. Asuncion said.
Brent crude hit 94 a barrel during Monday's session, but closed lower at $92.69, Reuters reported.
Oil prices declined in the next sessions. However, it closed the week 3% higher by Friday. Brent crude futures rose by 3.3% or $3.03 to $94.44 per barrel on Friday, while US West Texas Intermediate crude rose by $3.22 or 3.6% to $93.10 a barrel.
Mr. Ricafort said the market will monitor the release of remittance data this week. The Bangko Sentral ng Pilipinas (BSP) is set to release December remittances data on Feb. 15.
Cash remittances in November rose by 5.1% year on year to $2.502 billion. This caused inflows in the 11 months to November to increase by 5.2% to $28.43 billion.
The central bank had forecast cash remittances to have grown by 6% in 2021. It expects a 4% rise this year.
Meanwhile, Mr. Asuncion said US retail sales may also affect market sentiment this week as this could also influence the Fed's policy decision.
He said the BSP's policy review on Thursday may not necessarily boost the peso as the market expects the central bank to continue to keep benchmark interest rates steady.
All 16 analysts in a BusinessWorld poll believe the Monetary Board to keep the key policy rate at a record low of 2%. They said the BSP is likely to continue supporting economic recovery, but said rate hike may come as soon as the second quarter if data warrant.
For this week, both Mr. Asuncion and Mr. Ricafort gave a forecast range of P51 to P51.50 per dollar. — Luz Wendy T. Noble with Reuters