Gov't fully awards 7-year bonds at higher rate on rising inflation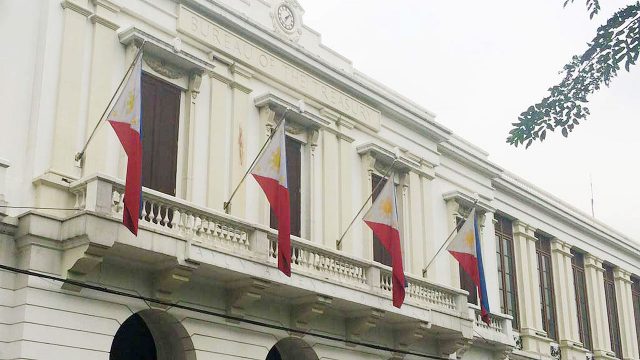 THE GOVERNMENT made a full award of the reissued Treasury bonds (T-bonds) it offered on Tuesday even as its rate climbed due to concerns over rising inflation.
The Bureau of the Treasury (BTr) borrowed P35 billion as planned via the reissued seven-year T-bonds it auctioned off on Tuesday. The bonds have a remaining life of six years and 10 months.
The bonds attracted P76.128 billion in bids, more than twice as much as the initial offer volume but slightly smaller compared with the P77.091 billion in tenders seen when the notes were last auctioned off on Sept. 7.
The high demand seen on Tuesday prompted the BTr to open the tap facility to borrow an additional P5 billion from the tenor.
The average rate of the reissued seven-year bonds climbed by 3.7 basis points to 3.826% on Tuesday from the 3.789% seen in the previous auction.
This was also higher than the 3.621% rate quoted for the tenor at the secondary market prior to the auction, based on the PHP Bloomberg Valuation Service Reference Rates.
National Treasurer Rosalia V. de Leon said the average rate of the tenor increased due to inflation concerns.
Headline inflation quickened to 4.9% in August from 4% in July, its fastest pace in more than two years or since the 5.2% seen in December 2018, amid rising food and utility costs. This brought the eight-month average to 4.4%, above the central bank's target of 2-4% and forecast of 4.1% for the year.
Despite rising inflation, analysts expect the central bank to keep benchmark interest rates at their current record lows at its policy meeting on Thursday as it looks to support economic recovery.
Meanwhile, a bond trader said the market likely already priced in the US Federal Reserve's plan to taper its asset purchases, hence the higher rates seen on Tuesday.
Still, the trader said yields may not spike as much as what was seen during the "taper tantrum" episode in 2013 as the US central bank has been communicating with the market on its policy direction this time around.
Markets here and abroad are waiting for the two-day Federal Open Market Committee meeting on Sept. 21-22, where the US central bank is expected to give fresh hints on its plan to unwind its pandemic-driven easy monetary policy.
The BTr is looking to raise P250 billion from the local market this month: P75 billion via weekly offers of Treasury bills and P175 billion from weekly auctions of T-bonds.
The government wants to borrow P3 trillion from domestic and external sources this year to help fund a budget deficit seen to hit 9.3% of gross domestic product. — B.M. Laforga