PDIC backs proposed charter amendments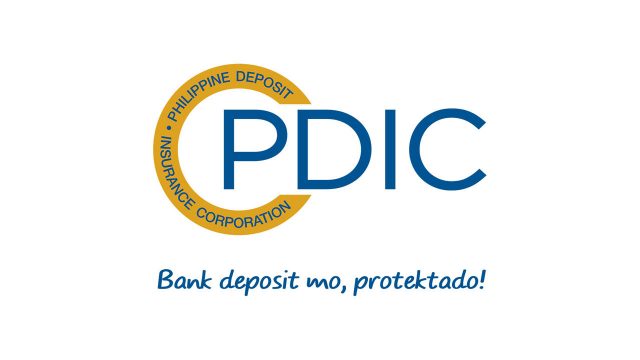 THE PHILIPPINE Deposit Insurance Corp. (PDIC) is backing measures seeking to amend its charter to make it an attached agency of the Bangko Sentral ng Pilipinas (BSP) and to increase coverage, saying these will boost its operations.
"Enhanced coordination is a key benefit in the proposed attachment of PDIC to the BSP. Our mandates and those of the BSP's, primarily on protecting financial consumers and promoting financial stability are strongly connected," the PDIC said in an e-mail.
"With this proposal, decision-making is hastened and synchronization of regulatory actions is enhanced. These will ultimately benefit the depositing public," it added.
The BSP earlier said making PDIC an attached agency of the central bank, which is proposed under House Bill (HB) 8818 and Senate Bill (SB) 2365 that seek to amend the state deposit insurer's charter, is in line with recommendations from the International Monetary Fund.
The PDIC is currently an attached agency of the Department of Finance.
HB 8818 was passed by the House of Representatives in March, while SB 2365 is awaiting second reading at the Senate as of August.
The PDIC also said the proposed revisions to their charter will help them improve their mandate to protect depositors as it gives them the authority to adjust the maximum deposit insurance coverage, which is currently at P500,000 after a thorough cost-benefit analysis.
The maximum deposit insurance coverage was increased to P500,000 from P250,000 in April 2009.
"Considering it was last increased in 2009, more than a decade ago; and in light of the various economic and financial market developments since then, a comprehensive study on the benefits and challenges of adjusting the maximum deposit insurance coverage is in order," it said.
The PDIC said the proposal to expand deposit insurance coverage to other products, such as Islamic deposits, will also benefit the public.
Industry groups, including the Bankers Association of the Philippines and the Chamber of Thrift Banks, have earlier expressed support for the proposed measure that will introduce changes to the PDIC charter. — L.W.T. Noble