BSP backs bill on cooperative banks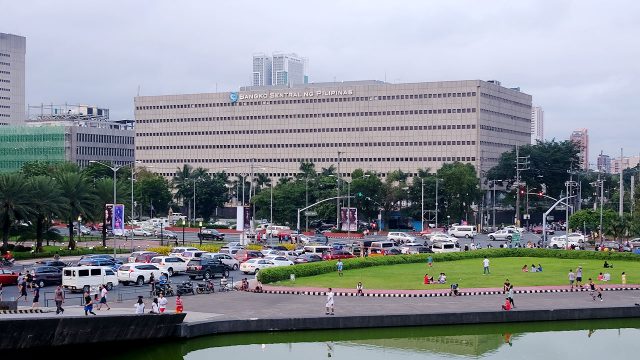 THE CENTRAL BANK is supporting a proposed measure that will improve the membership rules in the cooperatives industry and streamline conflicting regulations from the Bangko Sentral ng Pilipinas (BSP) and the Cooperative Development Authority (CDA).
House Bill 9541 streamlines the registration, regulation, and operation of cooperative banks. It is currently pending on second reading.
"Our primary objective in closely coordinating with the CDA and the cooperative banking industry is to streamline the regulatory requirements on cooperative banks while ensuring that they continue to operate in a safe and sound manner," the BSP said in an e-mail.
Based on the BSP's Manual of Regulations for Banks, a cooperative bank is meant to provide financial services to cooperatives and their members. These are set up by registered organizations in accordance with the Philippine Cooperative Code of 2008.
The BSP acknowledged that cooperative banks may find complying with rules set by the BSP and CDA "burdensome" as they are under the watch of two regulators.
"We proposed to include in the bill that cooperative banks shall be under the supervision of the BSP, but that the CDA shall still monitor the cooperative banks' compliance with cooperative laws, rules, and regulations," the BSP said.
"With respect to regulations on the governance of the cooperative banks, the provisions of the banking laws, rules, and regulations shall prevail," it added.
The bill will likewise open up the membership of cooperative banks, which is currently limited to cooperative organizations and associations.
"Inasmuch as we understand the operational challenges faced by cooperative banks, we supported the move to include in the definition of regular members those individuals who are members of a cooperative, as well as foreign cooperatives," the central bank said.
The draft bill includes the consolidated views and proposals of a working group that includes the BSP, CDA, and the Cooperative Bank Federation of the Philippines.
"Through our tripartite working group, we expect to work together to ensure that regulatory issuances will be mutually recognized by both the BSP and the CDA," the central bank said.
The total assets of the country's cooperative banking industry stood at P23.872 billion as of end-June, rising by 6.2% from P22.48 billion a year earlier. — Luz Wendy T. Noble