AMLC opens satellite office in Quezon City to boost operations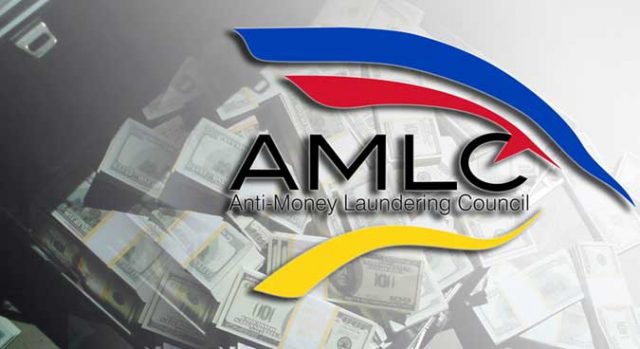 THE ANTI-MONEY Laundering Council (AMLC) has launched a satellite office to boost its human resources and operations and help the country exit the "gray list" of the Financial Action Task Force (FATF).
The new unit was opened on July 27 and is located at the Security Plant Complex of the Bangko Sentral ng Pilipinas (BSP) in Quezon City.
"This move is a step toward accomplishing the Philippines' International Co-operation Review Group Action Plan items, particularly on increasing the AMLC's "human resources to ensure that it maintains effective operational analysis capacities and facilitates timely access by law enforcement agencies," the BSP said in a statement on Monday.
"Addressing all action plan items would ultimately result in the country's exit from the list of 'jurisdictions under increased monitoring' or the gray list," it added.
Prior to the satellite unit, all departments of AMLC were located in the BSP Complex in Manila.
"Apart from its close proximity to law enforcement and intelligence agencies for easier coordination, the satellite office will accommodate the AMLC's additional personnel," the BSP said.
In July, the AMLC said their limited manpower was a challenge as they had to attend to hundreds of pending registrations from real estate brokers and developers after these entities became covered persons under Republic Act (RA) 11521, strengthened the Anti-Money Laundering Act (AMLA) of 2001 based on the recommendations of the global "dirty money" watchdog.
RA 11521 was signed only days before a Feb. 1 deadline set by the FATF for the country to show progress in implementing stricter anti-money laundering and counter-terrorism financing measures
The Philippines in June was included in the FATF's gray list of jurisdictions under increased monitoring. The country's inclusion in the gray list did not equate to any counteract measures.
The country will submit its first progress report to the FATF in September. AMLC Executive Director Mel Georgie B. Racela earlier said the report will highlight the country's rules for delisting and unfreezing of assets.
The government hopes the country will exit the gray list by January 2023. — LWTN