Outstanding T-bills, bonds hit P7.2 trillion as of March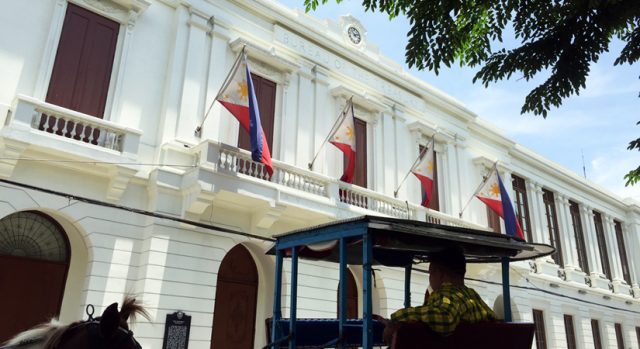 OUTSTANDING Treasury bills (T-bills) and Treasury bonds (T-bonds) issued by the government rose to P7.203 trillion as of March as it completed its first retail bond sale for the year, data from the Bureau of the Treasury (BTr) showed.
Latest BTr data released on Wednesday showed outstanding government securities went up by 5.58% from the P6.822 trillion seen as of February.
The government runs on a budget deficit as it spends more than the revenue it generates. Falling tax collections and stimulus spending due to the coronavirus pandemic forced the state to borrow more from both local and foreign lenders.
National Treasurer Rosalia V. de Leon said the T-bills issued are mainly used to refinance existing debts. Outstanding debt will rise further throughout the year to meet the funding needs of the government, she said.
BTr data showed outstanding T-bills went up by 4.2% to P1.049 trillion as of last month from P1.007 trillion at end-February. Year on year, this grew by 81%.
The total was made up of P140 billion in 91-day debt, P201.85 billion in 182-day T-bills, and P707.39 billion in 364-day papers.
Meanwhile, outstanding T-bonds were at P6.154 trillion as of March, up 5.8% versus the P5.815 trillion recorded the month before. This was also 24% higher than the P4.96 trillion logged in the same period last year.
The increase was largely due to the P463.32 billion in three-year retail Treasury bonds (RTBs) issued on March 9.
Broken down, the outstanding bonds were comprised of P252.5 billion in three-year debt papers, P316.78 billion in five-year bonds, P458.13 billion in seven-year notes, P757.72 billion in 10-year securities, P420 billion in 20-year IOUs, and P235.98 billion in 25-year papers.
On the other hand, RTBs issued reached P2.596 trillion.
The government ramped up its borrowings last year to plug its budget deficit that hit 7.63% of the gross domestic product (GDP) from a record low ratio of 3.38% in 2019.
For this year, it is looking to raise P3 trillion from domestic and external lenders as the fiscal gap is seen to hit 8.9% of GDP. It plans to source 85% of the total from the local debt market while the rest will be sourced abroad. — B.M. Laforga