Government to borrow P160B locally in April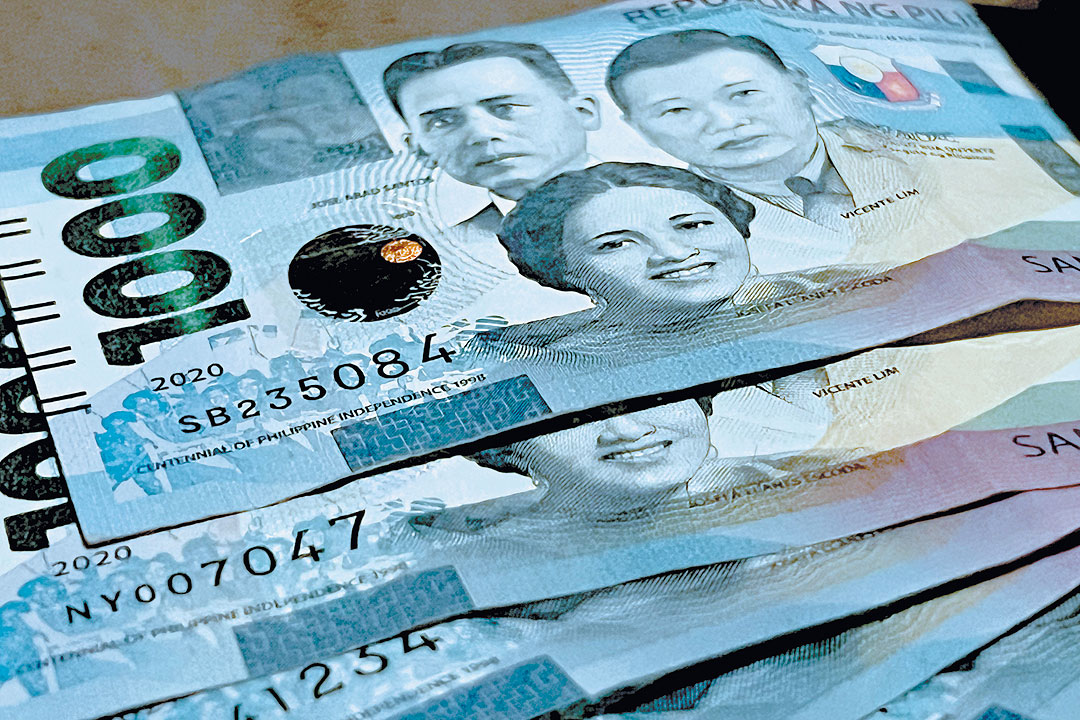 THE NATIONAL GOVERNMENT (NG) plans to borrow P160 billion from the domestic market in April, the Bureau of the Treasury (BTr) said on Wednesday.
The BTr released its borrowing plan for next month that is 20% lower than this month's P200-billion program. The government raised P176.7 billion from domestic borrowings this month, 11% less than the program.
The BTr said it would borrow P60 billion in Treasury bills (T-bills) and P100 billion in Treasury bonds (T-bonds) next month.
The Treasury will offer P5 billion worth of 91-day, 182-day and 364-day T-bills on April 3, 11, 17, and 24. The T-bill auction will be held on April 11 (Tuesday), instead of April 10, which was declared a nonworking holiday in lieu of April 9 or Araw ng Kagitingan.
For the long-term tenors, the BTr is looking to raise P25 billion from three-year T-bonds on April 4, and P25 billion from nine-year T-bonds on April 11. It also seeks to generate P25 billion from 13-year instruments on April 18 and P25 billion in seven-year bonds on April 25.
The market appetite for next month's auctions would depend on the March inflation data, a trader said by phone.
Rizal Commercial Banking Corp. Chief Economist Michael L. Ricafort said in a Viber message T-bond yields could go down, especially if inflation further eases in the Philippines and the United States.
The Bangko Sentral ng Pilipinas (BSP) last week raised key interest rates by 25 basis points (bps) to 6.25%, but said its next policy decision would depend on upcoming inflation data.
Headline inflation slowed to 8.6% in February from a 14-year high of 8.7% in January, bringing the two-month average to 8.6%.
March inflation data will be released on April 5.
The BSP lowered its inflation forecast to 6% from 6.1% for this year, and to 2.9% from 3.1% for 2024. It said it is prepared to act if needed to slow inflation within its 2%-4% target.
Mr. Ricafort said T-bill yields could go up on market expectations that the US Federal Reserve will opt for a 25-bp rate hike or a pause at its May meeting.
The Fed last week raised interest rates by 25 bps to the 4.75%-5% range. Since March 2022, the US central bank has raised rates by 475 bps.
"Treasury bill yields could still go up or have yet to reach the peak by April 2023, in view of market expectations, and could still lead to some rejection of high bid yields and partial awards," Mr. Ricafort said.
The gross domestic borrowing program this year is set at P1.654 trillion, composed of P54.1 billion in T-bills and P1.6 trillion in fixed-rate T-bonds.
The government borrows from local and external sources to help fund a budget deficit capped at 6.1% of the gross domestic product this year. — Aaron Michael C. Sy