Philippines' DFA calls out Ukraine envoy for bad diplomatic practice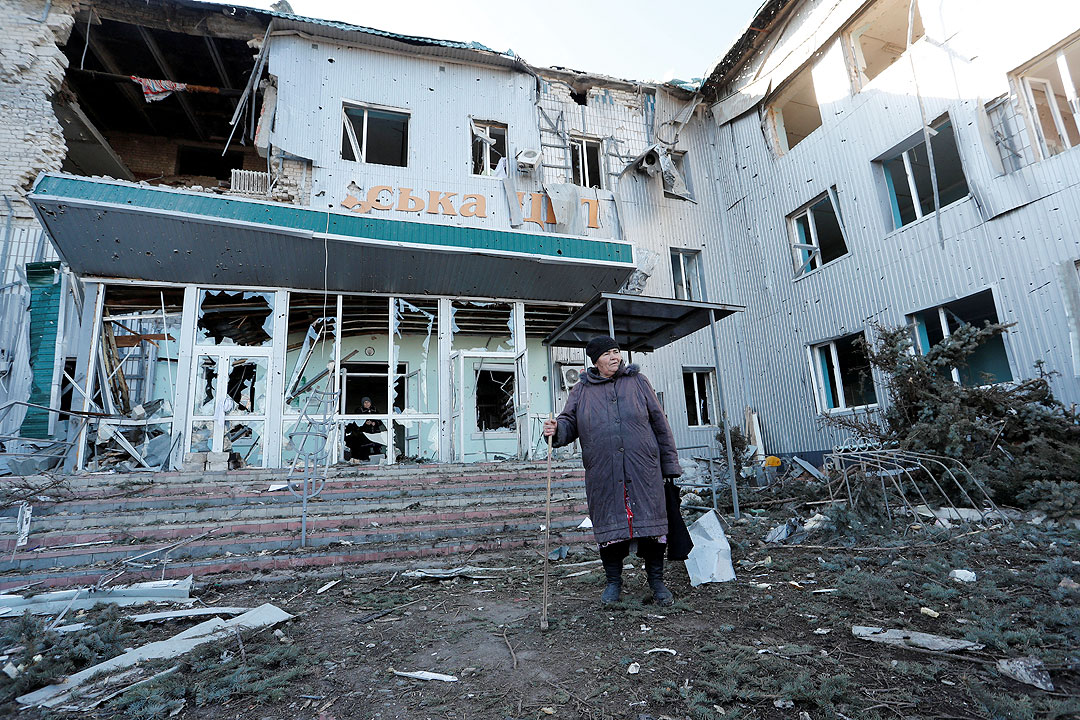 THE PHILIPPINES on Thursday called out a Ukraine envoy for telling Filipino journalists that Manila had not responded to Kyiv's request for a phone call between President Volodymyr Zelensky and Philippine President Ferdinand R. Marcos, Jr.
What Denys Mykhailiuk, counselor of the Ukraine Embassy in Malaysia, did recently was "not good diplomatic practice," Philippines' Foreign Affairs (DFA)Undersecretary Carlos D. Sorreta told a news briefing.
"We don't really appreciate when these things are done," he said. "Ukraine is a country we have a good relationship with, but when matters like this are vented by representatives of another government through the press, it's not something that we appreciate."
"If he wants this to happen, we have to discuss it," the Philippine envoy said. "These things are arranged, talking points are discussed in the pre-discussion. It's not good diplomatic practice to be doing it that way."
Mr. Sorreta was the Philippines' envoy to Russia before his current post. He also served as assistant secretary for American affairs in 2012 to 2014.
On Wednesday, Mr. Mykhailiuk said Kyiv had been trying to arrange a phone call between Mr. Zelensky and Mr. Marcos to discuss Russia's invasion of Ukraine.
He said the Ukraine government had been seeking the call since Mr. Marcos took office in June. "We haven't gotten a reply from the presidential office yet."
Government officials might have been busy with local administration and in trying to connect with China and the United States, the envoy said.
The counsellor thinks the Philippines could support Ukraine in many areas, including sending ammunition or medical equipment to help displaced civilians.
In a separate statement, the Department of Foreign Affairs (DFA) said the Philippines supports calls for a peaceful resolution of the conflict between Ukraine and Russia. "The Philippines and Ukraine have held high level-interactions as recently as November 2022, when DFA Secretary Enrique A. Manalo met with Ukrainian Foreign Minister Dmytro Kuleba on the sidelines of the 40th and 41st ASEAN Summits held in Cambodia," it said.
"During the ASEAN Summits in Cambodia, the Philippines expressed strong support for Ukraine's accession to the Treaty of Amity and Cooperation of Southeast Asia," it added.
"We have supported efforts in the United Nations not only to seek a peaceful end to this conflict, but also to address the pressing and urgent humanitarian issue of displaced civilians."
As of Jan. 2, almost 7,000 civilians have been killed during Russia's invasion of Ukraine including 429 children, according to the Office of the United Nations High Commissioner for Human Rights. The number could be higher, it said.
DFA said the Philippines has a long tradition of providing refuge to civilians fleeing from conflict as well as protecting civilians in conflict "through our many decades of involvement in peacekeeping."
It said it has "strongly supported" the European Union's (EU) 10-point plan for stronger European coordination on welcoming people fleeing the war from Ukraine and the United Nations' resolutions on the Russia-Ukraine war.
"The same support to Ukraine was reflected in the Joint Statement of the ASEAN and EU leaders in Brussels in December last year, to which the Philippines was country coordinator," it added. — Kyle Aristophere T. Atienza