Home
The Nation
PHL, UNIDO reaffirm commitment to sustainable industrial, economic development
PHL, UNIDO reaffirm commitment to sustainable industrial, economic development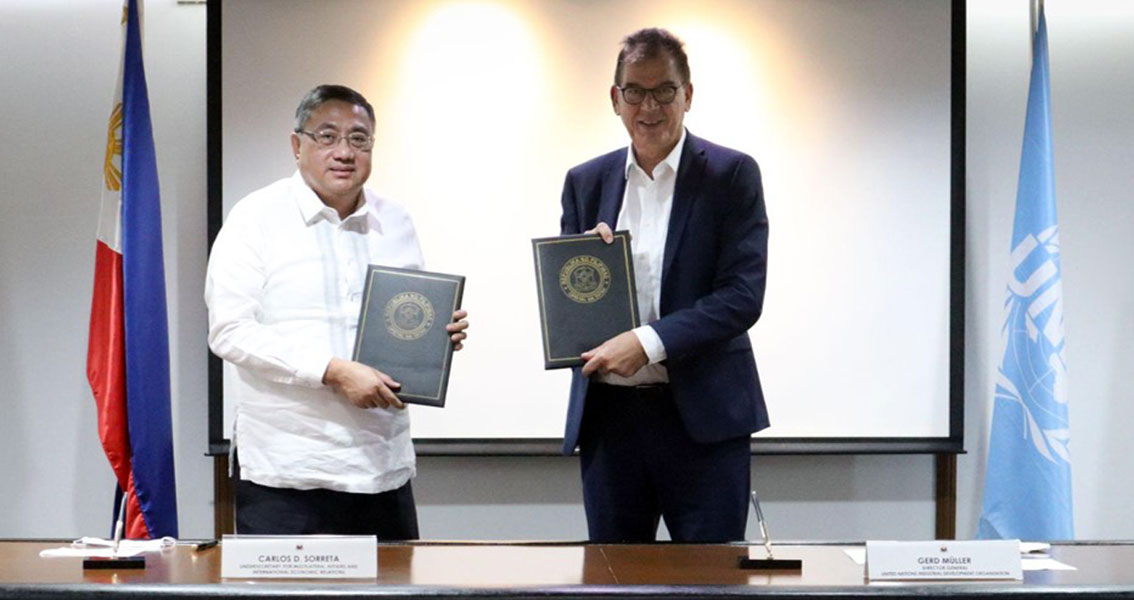 THE PHILIPPINES and the United Nations Industrial Development Organization (UNIDO) have signed a joint declaration reaffirming their commitment to accelerating sustainable industrial and economic development, according to a statement released Monday by the Department of Foreign Affairs.  
"The Philippines' partnership with UNIDO has been transformative to the country's development landscape and has been instrumental in helping the Philippines regain momentum in achieving the Sustainable Development Goals," Foreign Affairs Undersecretary for Multilateral and International Economic Relations Carlos D. Sorreta said.  
The undersecretary also discussed pressing issues with UNIDO Director General Gerd Müller, including the equitable distribution of COVID-19 vaccines, renewable energy, fair labor and migration practices, and sustainable agriculture.  
Since 1993, UNIDO has had 11 ongoing projects with the Philippines, mostly providing support for a shift to more sustainable energy sources.  
UNIDO's programs in the Philippines are anchored on the Philippine Development Plan and AmBisyon 2040.  
Mr. Müller visited the Philippines from September 27 to 29 as part of his official trip to Southeast Asia. He also went to Indonesia and Singapore. — Alyssa Nicole O. Tan